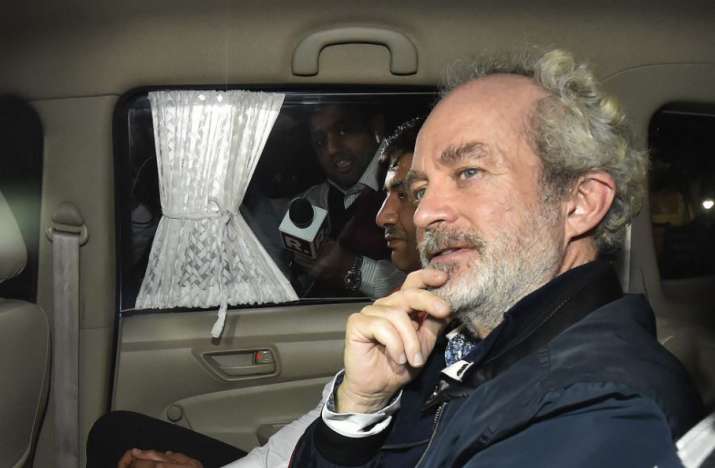 The British High Commission on Thursday sought consular access to Christian Michel, the alleged middleman in AgustaWestland Chopper Scam, who was extradited to India from the United Arab Emirates on Tuesday.
According to the CBI, it has received the request from the UK government.
News agency IANS quoted its CBI source as saying that Michel was being questioned "round the clock".
"The CBI has a lot of material to confront him (Michel)," he added.
Michel is a British national who was wanted for his role in the Rs 3,600 crore AgustaWestland VVIP chopper deal case.
On Wednesday, a Delhi court sent him to five days custody of CBI. Michel is also under medical observation.