Follow us on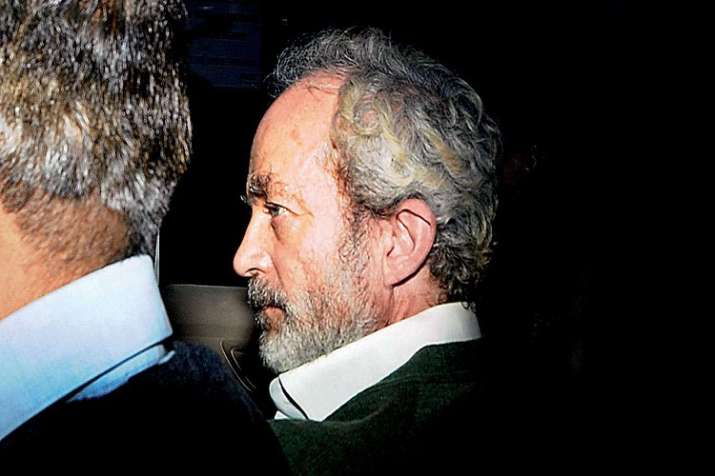 The Delhi Patiala House on Wednesday reserved the order on the bail plea of Christian Michel, the alleged middleman in Rs 36,00 crore AgustaWestland VVIP chopper scam.
The 57-year-old British national told Special Judge Arvind Kumar that he was not required for custodial interrogation and no purpose will be served by keeping him in further custody.
"My handwriting has already been taken. There were no original documents with the CBI to match it with. I have volunteered to provide all the documents," Michel told the court.
During the hearing, Michel's counsel Aljo K Joseph claimed that his client was cooperating in the investigating and hence is liable to be granted bail.
"He has become weak since he was also in custody in Dubai for  five months on CBI's request. We are ready for any condition of bail. You have already granted bail to other accused. CBI had questioned him five times in Dubai and for 15 days in Delhi. He is suffering from Dyslexia and he has been asked to write in cursive writing", counsel Joseph argued.
Meanwhile, CBI in its opposition said that Michel's reach is so wide and he is so influential that they could try and remove residence. They added that Michel was making efforts to run away from Dubai just before his extradition.
The Court has also sought a reply from the CBI on a plea filed by former Air Force Chief SP Tyagi, another chief accused in the case, seeking permission to go abroad. The CBI will file a reply on December 22.
The Rs 3,600 crore AgustaWestland VVIP helicopter deal, finalised during the former Prime Minister Manmohan Singh's tenure was mired in corruption allegations.
Michel was extradited to India from Dubai on December 5.
Michel is being probed for having paid kickbacks worth over Rs 400 crore to Indian decision makers in the AgustaWestland scam, which involves allegations of bribery in the procurement of 12 VVIP helicopters, meant to ferry Indian PM, President and other important personalities. 
Michel was arrested in UAE last year on the basis of an Interpol notice and was out on bail. 
It was alleged that Michel had entered into a criminal conspiracy with co-accused persons, which included the then IAF chief SP Tyagi and his family members, and the public servants had abused their official positions by reducing service ceiling of the VVIPs helicopter from 6,000 metres to 4,500 metres.
The reduction in the ceiling made AgustaWestland eligible for contract worth 556.262 million Euros, which was awarded to it by the Defence Ministry on February 08, 2010, for procurement of 12 VVIP helicopters.