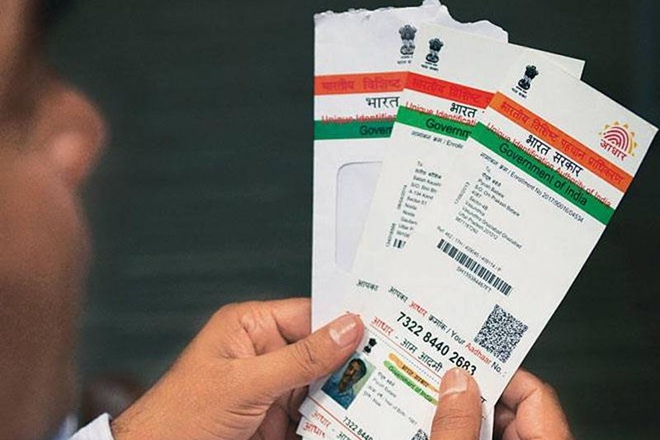 In order to protect the  biometric details of Aadhaar holders, the statutory authority Unique Identification Authority of India (UIDAI), has laid down a 2-layer safety net with the introduction of Virtual ID and Limited KYC (know-your-customer). Using the newly launched feature, cardholders will be able to generate their 'Virtual ID' for various purposes including SIM verification.
Here are top 10 things you need to know about Aadhaar's new Virtual ID:
1. The Virtual ID will be a 16-digit random number, which together with biometrics of the user would give limited details like name, address and photograph, enough for any verification. It will be mapped to the 12-digit Aadhaar of the holder.
2. The Virtual ID (VID) will be a temporary number that shall be automatically revoked once the Aadhaar holder generates a new VID or after the validity of the current VID lapses (to be specified by UIDAI policy).
3. Use of VID will be optional and not mandatory. The Aadhaar holder can choose to use Aadhaar number instead.
4. VID, by design being temporary,cannot be used by agencies for de-duplication.
5. Only the Aadhaar holder will be able to generate the VID. No one else including the authentication agency can generate this VID on behalf of the Aadhaar holder. 
6. UIDAI will offer means to generate VID via the resident portal (resident.uidai.net.in), at Aadhaar Kendra or via mAadhaar mobile app.
7. The VID will give the users the option of not sharing their Aadhaar number at the time of authentication. 
8. Last digit of the VID is the checksum using 'Verhoeff' algorithm as in Aadhaar number, which is a checksum formula for error detection developed by the Dutch mathematician Jacobus Verhoeff. It was first published in 1969.
9. UIDAI will provide various options to Aadhaar number holders to generate their VID in case they forget, and replace their VID with a new number. These options will be made available via UIDAI's resident portal, Aadhaar enrolment center, mAadhaar mobile application, etc. 
10. The Aadhaar issuing body, will implement the VID service by March 1, 2018.