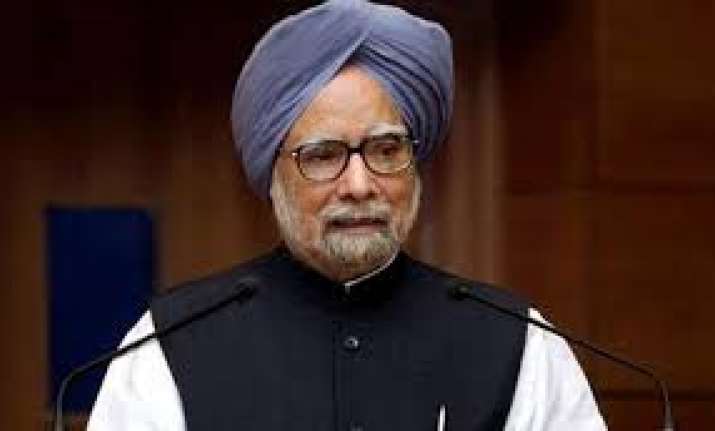 A special Central Bureau of Investigation (CBI) court on Thursday acquitted all accused including former Telecom Minister A Raja and DMK chief M Karunanidhi's daughter Kanimozhi in multi-crore 2G spectrum scam.
  ALSO READ | 2G scam verdict: A Raja, Kanimozhi and 15 others acquitted; Congress leaders hail decision
The verdict brought smiles on the faces of the acquitted accused who were present inside the special court. Special CBI Judge OP Saini decided the fate of the accused by saying, "I have absolutely no hesitation in holding that prosecution has miserably failed to prove any of the charges against any of the accused".  2G VERDICT: CLICK HERE TO SEE THE SPECIAL COURT ORDER
The alleged scam on the issuance of licences and allocation of 2G spectrum by the Department of Telecom occurred during the Congress-led UPA government's first tenure in 2008 but was widely reported in 2010 following a report by the Comptroller and Auditor General of India (CAG).
ALL ACCUSED IN 2G CASE ACQUITTED: WHO SAID WHAT
Rajya Sabha MP Kanimozhi:
"I would love to thank everyone who stood by me"
DMK Working President MK Stalin
The acquittal of all the accused by the special court has brought happiness to us. The verdict further proves that there was no wrong done. All this has been proved.
Congress leader Kapil Sibal
Sibal said that Congress stands vindicated, BJP must apologise. "We will raise the issue in Rajya Sabha," he said.
BJP leader Subramanian Swamy
"Swamy on whose PIL CBI probe was ordered in 2G case, says government should appeal in high court against acquittals".
DMK leader Durai Murugan
"Victory begins now. With political motives this case was put in us. Conspiracies were hatched against us but all have been blown away now".
Senior Congress leader Chidambaram
Chidambaram, who was finance minister in UPA government when the alleged scam broke out, said, "The charge of a big scam with the involvement of top people in the government was never true."
Congress leader Shashi Tharoor
"Clearly the court found that innocent people have been wronged. Justice has worked as it is supposed to work in our country."
Finance Minister Arun Jaitley:
Congress leaders are treating this judgement as some kind of a badge of honor & a certification that it was an honest policy.
#WATCH: Former PM Manmohan Singh says, 'the court judgement has to be respected. I'm glad that the court has pronounced that the massive propaganda against UPA was without any foundation.' #2GScamVerdict pic.twitter.com/9WAhwjekph

— ANI (@ANI) December 21, 2017