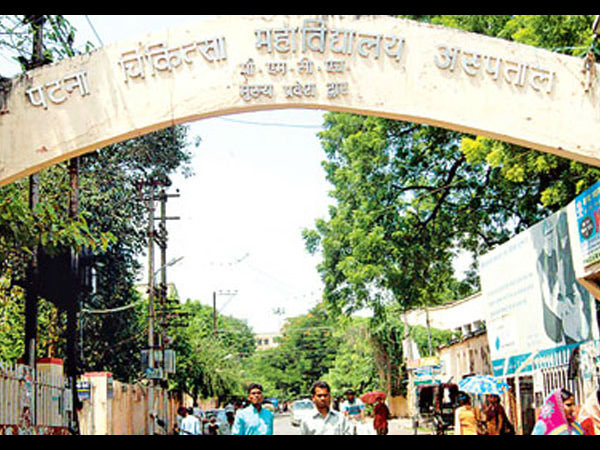 At least eight patients have died at the Patna Medical College and Hospital in the state capital in the past 36 hours after junior doctors 'boycotted work' over demands for action against police officials who lathi-charged them during counselling for PG admissions on Monday, leaving some of them injured.
The hospital administration, on the other hand, has denied any reports of death caused due to the strike – which the junior doctors claim as boycotting work'. PMCH superintendent Lakhindra Prasad said, "We have no record of death due to the ongoing strike by junior doctors, but I am told that some deaths have occurred."
The junior doctors insist it is not a strike as the Patna High Court had come down heavily on strikes affecting live-saving services in the past.  
Junior Doctors' Association president Dr Vinay Kumar Yadav claimed at least 700 medicos of six government-run medical colleges of the state are "boycotting work" since Tuesday, adding that police resorted to lathicharge during the counselling for PG admissions.


"Some doctors peacefully raised few objections with regard to the counselling. However, police lathicharged them and many doctors were injured. Four medicos were arrested under non-bailable sections," he said and added the boycott would continue till FIRs against the medicos were withdrawn and action was taken against the policemen concerned.
Meanwhile, PMCH officials said that the boycott has not hampered their work and that senior doctors and faculty members were attending to the patients.  
The PMCH authorities also claimed that none of the scheduled surgeries was postponed. "We performed 47 major surgeries and 11 minor ones on Wednesday. One surgery was postponed as the patient was not fasting," said Dr Vijay Gupta, HoD of anesthesia department.
However, 1,589 patients came to OPD in the hospital on Wednesday as against usual 2000 and odd, indicating apprehensions among visitors that services have been hit.
Health minister Tej Pratap Yadav held an emergency meeting with department authorities on the directions of Chief Minister Nitish Kumar and asked them to resolve the crisis at the earliest.