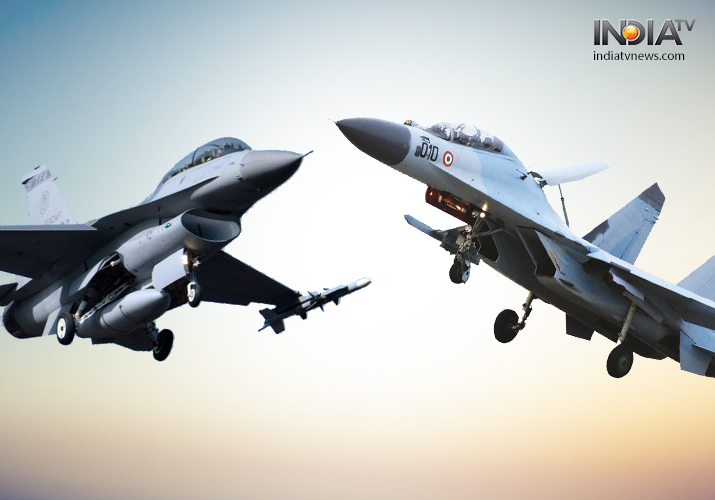 Indian radars today spotted a large-sized UAV and package of 4 Pakistani F-16s flying close to the Indian border in Khemkaran sector in Punjab. In response, the Indian Air Force scrambled Su-30MKIs and Mirage jets after which the Pakistani jets retreated further into their territory, an official statement said. 
The incident took place at around 3 AM. 
The development comes of the day ceasefire violation by Pakistani forces claimed the lives of a six-year-old girl and a BSF jawan, while leaving at least 12 people injured. The injured include four BSF jawans.