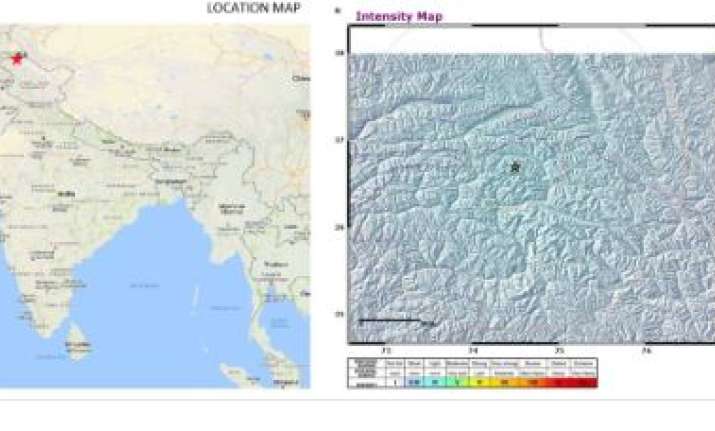 An earthquake measuring 4.6 on the Richter scale on Sunday jolted Jammu and Kashmir. However, there were no reports of any casualties or damage to properties.
"The tremor occurred at 8.09 a.m. Its coordinates are latitude 36.7 north and longitude 74.5 east. The depth of the earthquake was 206 km," an official of the state disaster management department said, reported news agency IANS.
In the past, quakes have wreaked havoc in the state. 
On October 8, 2005, as a result of an earthquake, more than 80,000 people were killed on both sides of the Line of Control (LoC).