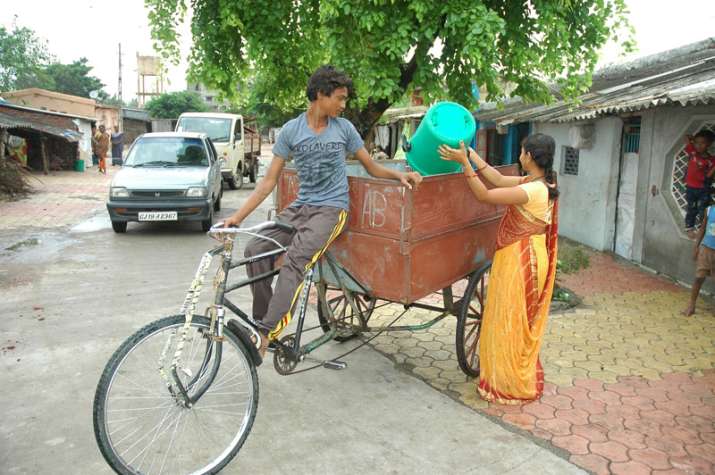 Indian government on Monday announced that over 1.14 lakh villages have become Open Defecation Free under 'Swachh Bharat Mission' and underlined that the Centre is aiming to achieve the status for more than 100 districts by March next year.
"61 districts, 637 blocks, 50,492 gram panchayats and 1,14,332 villages have become ODF so far. And by March next year we are aiming for 175 ODF districts," Rural Development Minister Tomar said.
He also informed that three states --- Kerala, Himachal Pradesh and Sikkim --- had declared themselves ODF.
"Swachh Bharat Mission (SBM) has become a mass movement but we are working that it scale new heights. And sanitation coverage in the country has reached 56.44 per cent," he added.
The Minister assured that he is confident that his ministry will achieve the target by 2019.
SBM was officially launched on October 2, 2014 by Prime Minister Narendra Modi with an aim to eradicate open defecation by 2019 from the country.
The programme is divided into two categories--Swachh Bharat Mission (Gramin) and Swachh Bharat Mission (Urban).
In the rural areas, the scheme requires engagement with community and facilitation -both of which are picking up slowly, they added.
The Ministry for Drinking Water and Sanitation is looking at the rural part of the scheme, and the Urban Development Ministry is implementing the programme in urban areas.
For the rural programme, the government is working on capacity building of key stakeholders such as collectors, zila panchayats among others.
(With PTI inputs)