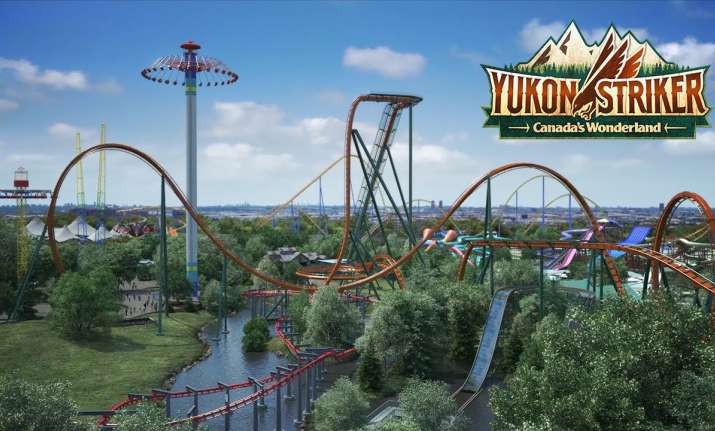 SHOUT-OUT to all adventure lovers! Are you people ready for the ride of a lifetime?
The world's fastest, tallest and longest dive coaster is coming to Canada's Wonderland theme park next year and is all set to exhilarate you with an epic journey, high above the park's skyline.
A new #coaster coming to Canada's Wonderland in 2019. Yukon Striker will be the world's longest, tallest and fastest Dive Coaster when it opens! 🇨🇦🎢 @WonderlandNews #CoasterGeek #Rollercoasters #DiveCoaster #Coasters #Canada #canadaswonderland pic.twitter.com/kElscskEhD

— CoasterGeek (@CoasterGeekWeb) August 15, 2018
According to the theme park's official website, passengers will hang over a 90-degree drop for three breathtaking seconds, staring 245 feet down into an underwater tunnel.
The one of its kind ride, named 'Yukon Striker' will soar you through four dynamic inversions, including a complete 360-degree loop.
Canada's Wonderland's new coaster seems to be called "Yukon Striker" and features 8-across rows, a 75-meter drop through Vortex's lake, a vertical loop, and more! #divecoaster #canadaswonderland #new #toronto pic.twitter.com/gAmeKoIBrz

— Amusement Insider (@InsideAmusement) August 15, 2018
The ride will have a floorless, stadium seating for enhanced visibility with 3 rows of 8 riders along with a complete 360-degree loop, never before seen on a dive coaster.
Yukon Striker stands at a height of 75 metres, beating Cedar Point amusement park's 68-metre dive coaster Valravn, the current title holder of being the world's tallest, fastest, longest one.
(With ANI Inputs)