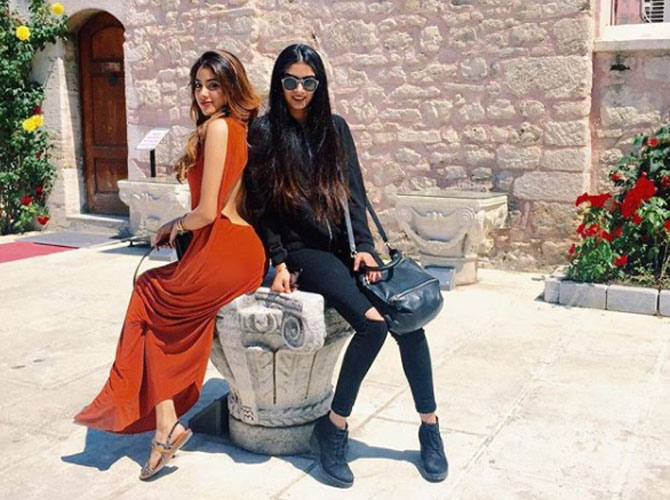 Who's that one person you want to wring his/her neck and still love the most? Well, they are called siblings.
Every relationship is special in its own way but the companionship of siblings is surely something else. Quoting Sander Levin here, "Power, that's one thing, but love of family and of siblings is more important, is more powerful than any other power - at least earthly power, at least earthly power."
A brother, or a sister, play many roles in our lives. They turn out to be the biggest support system in difficult times, the most fun buddy on a vacation trip, or even plays a parent in times we need it. Similar is the story of Janhvi Kapoor who is making a debut in the Bollywood industry with an upcoming movie, Dhadak.
Janhvi, daughter of Boney Kapoor, never misses an opportunity on Instagram to display her love for her siblings. And her pictures give us major goals for PDA with our siblings too!
"You are the reason for our strength. Love you, happy birthday Arjun bhaiya", writes Janhvi Kapoor on her Instagram account posing with her brother, Arjun Kapoor and sisters.
"I know we look kind of evil but god knows we are #ilu ft. wedding season double chins", writes Ms. Kapoor for the picture where two sisters are surely enjoying one another's companionship.
Here, the sister duo is posing perfectly for the camera taking their siblings game on point.
Another time when Janhvi uploaded Khushi's picture showering her love on her sister.
Here comes the wishes from the elder sister to her younger one.
Meanwhile, Janhvi is busy promoting her debut film Dhadak with co-star Ishan Khatter. Here's everything you want to know about the film.