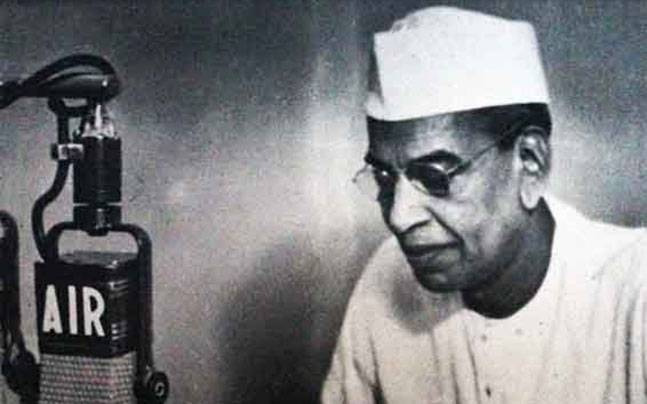 Maithili Sharan Gupt, one of the most important poets in modern Hindi was born on August 3, 1886.
1. The contemporary poets of Maithili Sharan Gupt wrote in different dialects like Braj Bhasha dialect, but this honorable poet is famed for introducing Khari Boli dialect in Hindi poetry.
2. The poet's most influential work, Rand Mein Bhang was published in the year 1910.
3. This 20th century Indian poet entered the world of Hindi literature with his poems in various magazines, including Saraswati.
4. Bharat Bharati (1912), his book of nationalist poems gained him immense popularity among Indians.
5. For the same book, Bharat-Bharati, he was given the title of Rashtra Kavi by Indian freedom fighter, Mahatma Gandhi.
6. In general, Gupt's most of the poems revolve around plots from Sanskrit epics from ancient India; Ramayana and Mahabharata.
7. One of the most famous works of the poet, Saket revolves around a character named Urmila from Ramayana series.
8. The poet's sterling contribution in the Hindi literature was honored with Padma Bhushan in the year 1954.
9. In the year 1947, when India became independent, Maithili Sharan Gupta became a member of Rajya Sabha where he used poetry to put his opinions in front of everyone.
10. Gupt remained a member of Rajya Sabha till his death in December of the year 1964.