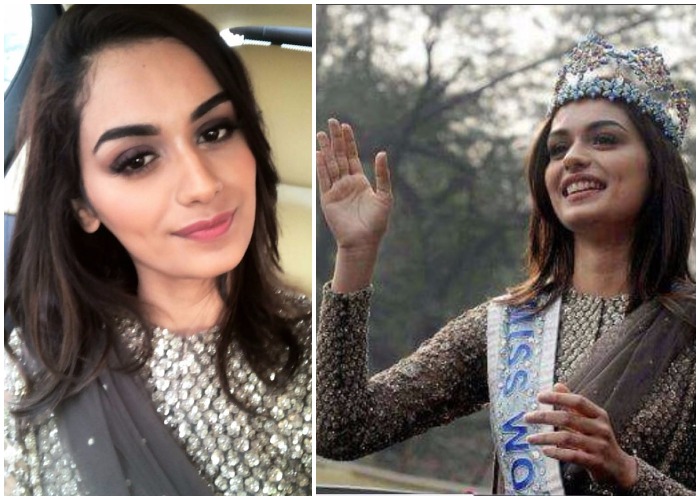 Miss World 2017 Manushi Chillar is making new headlines every day. On Saturday, she was in the spotlight for her parade in Mumbai and now the gorgeous pageant winner takes the round of national capital on Sunday. One day after leading a road show in Mumbai, newly crowned Miss World, Manushi Chhillar held a mega road show in the national capital on Sunday morning.
The 20-year-old donned brown traditional attire and flaunted the Miss World Crown as she waved at the fans gathered to get a glimpse of her.
Earlier, the former medicine student hogged the limelight for her presence at CNN-IBN Indian of the Year Award where he was presented with a special award from Indian skipper Virat Kohli. She also asked an intelligent question from Kohli, to which he responded pleasantly.
Manushi Chillar also graced the red carpet of Filmfare Glamour & Style Awards 2017 with the A-lister of Bollywood including Deepika Padukone, Katrina Kaif, Sonam Kapoor, Hrithik Roshan among others.
After a wait of 17 long years, the Indian model brought the crown to the nation as the last time someone clinched the crown was Priyanka Chopra in 2000. Chhillar was crowned by Miss World 2016 Puerto Rico's Stephanie Del Valle in China on November 18. Before Manushi Chillar, Aishwarya Rai, Priyanka Chopra, Reita Faria, Yukta Mookhey and Diana Hayden earned the coveted blue jade crown.