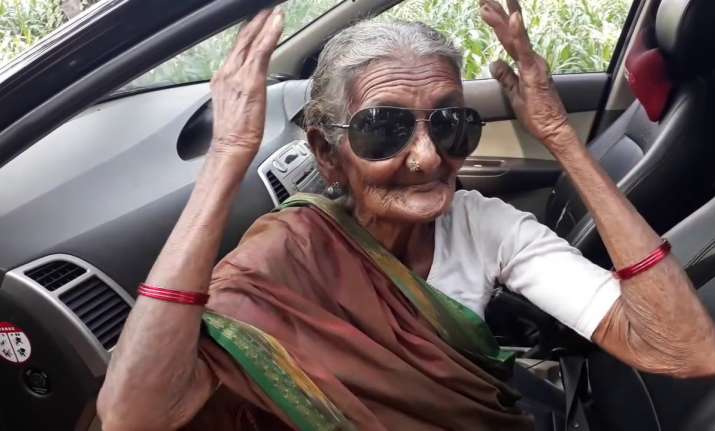 You think that you're the only tech-savvy generation of your country? Let us correct you then. There's 106-year-old woman in Andhra Pradesh who is the 'oldest YouTuber in India'. 
Mastanamma, an old woman in Andhra Pradesh is the oldest YouTuber in India at an age of 106 years. Internet is the best place to showcase your talent, and so without any fail, Mastanamma puts her proficiency in cooking at display on Youtube. She is now a popular personality on internet, thanks to her rooted and peculiar cooking skills. 
Mastanamma features her recipes on YouTube through a channel called 'Country Foods' which is managed by her grandson, K. Laxman. She began right from the scratch and now her channel has over 250,000 subscribers. 
She hails from Gudiwada, in Krishna district of Andhra Pradesh. She likes to do her own work and has an amazing penchant for cooking. Mastanamma is managing her life all by herself and to remind you, she's a 106-year-old woman! Her hospitable demeanour has made her a popular personality of her locality as she treats everyone like her own family. She feeds everyone who visits her, like their own grandmom would do. 
After the channel began doing well on YouTube, her grandson posted a video with the story of this heroic woman. In the video, you can see Mastanamma narrating how she would become famous if she starts sharing her work with the world. For the rest of the story you can watch the video where she herself raises the curtain from her own life. 
This amazing woman proves that its never too late to begin good things in life. 
Also Read: 
True Love: A couple together for 69 years dies minutes apart, holding hands
For more Lifestyle stories, visit the Lifestyle section here.