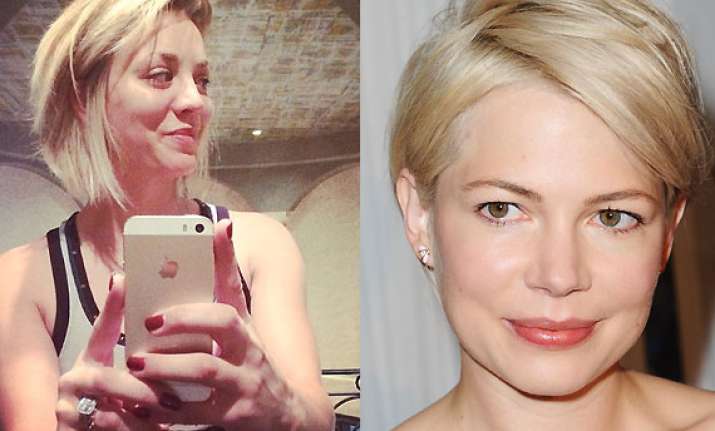 Los Angeles: Actress Kaley Cuoco decided to cut her hair after seeing actress Michelle Williams' asymmetrical pixie crop.
"The Big Bang Theory" star decided to go for the chop earlier this month after girl crushing on the actress' messy pixie crop in Louis Vuitton's Spring 2014 accessories campaign, and she has no regrets about her radical new look.
''This haircut was big for me. I cut off like 10 inches and I love it. I haven't had my hair short in over 20 years so I needed a change. It's the best decision I've ever made," contactmusic.com quoted Cuoco as saying.
''I wanted it to be my own, but my inspiration was Michelle Williams's Louis Vuitton campaign. I loved that haircut so much. I didn't try to copy it, but I liked that look on her," she added.