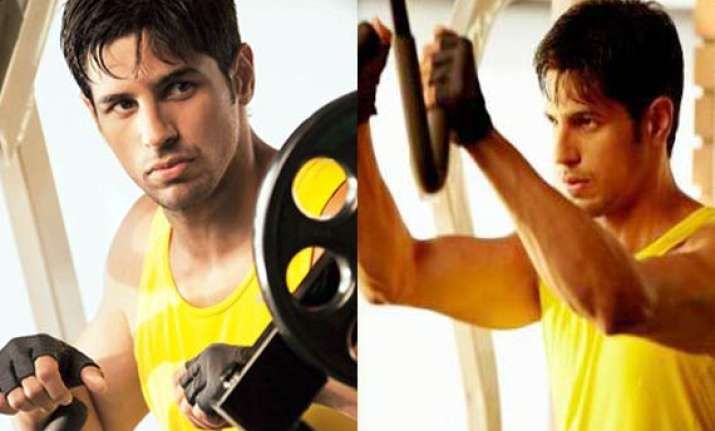 He may have yet just two films add to much already much hyped Bollywood profile but actor Sidharth seems is yet again ready to prove his mettle with his upcoming flick 'Ek Villain'.
The actor who made his debut with
Karan Johar
's 'Student of The Year' is gearing up to give the audience a glimpse of his well built abs in his next.
Most of his fans went gaga over his well sculpted body which he showed off wearing just swimming trunks in one of the scenes from his debut movie and this time Sidharth is preparing to give his female fan's heartbeat a miss.
What is Sidharth's mantra for a fit body?
"I take care of my dinner, I have a light dinner. If you have had a lot of carbs in the day then you can even fast at night. Actually, it takes a lot to look like this. But everyone has their own nutrition patterns. I like red meat more than white meat and try to have it once a week only."
"My workout is zero these days and this is my shoot look. But I was required to look like this for 'Ek Villain' and I had come back from a shooting schedule. So there was just enough time for this photo shoot.