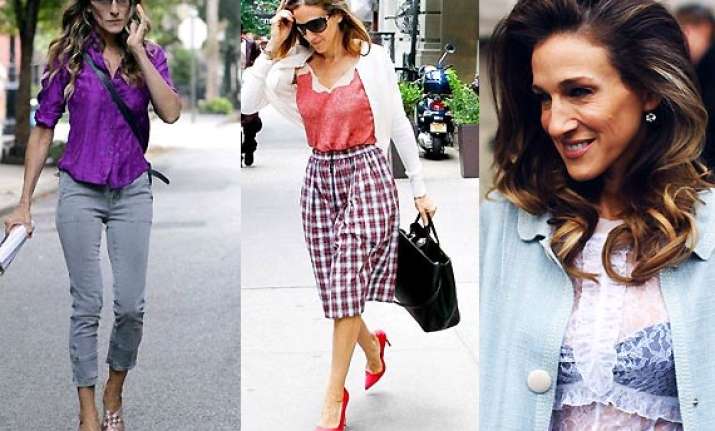 Actress Sarah Jessica Parker will receive an Honorary Image Award by CLIO.
The 49-year-old will be the first to receive an Honorary Image Award, which recognises a career of creative contributions to the fashion and beauty industries, next month, reports femalefirst.co.uk.
The CLIO Awards 2014, recognised as the best in the beauty and fashion industries in terms of PR, marketing, design and film, will be hosted by Bravo's Andy Cohen.
The star is set to be recognised for her ground-breaking work and talent that push the boundaries of creativity, juggling the launch of her SJP (Sarah Jessica Parker) fashion label with her best-selling fragrances and acting career.
Parker has always been at the forefront of fashion. She has been the face of many huge fashion brands and in March this year she launched her first fashion line under the label - SJP.
The actress can add the new award to her list of trophies, which includes Golden Globe, Screen Actors Guild honour and the Emmy.