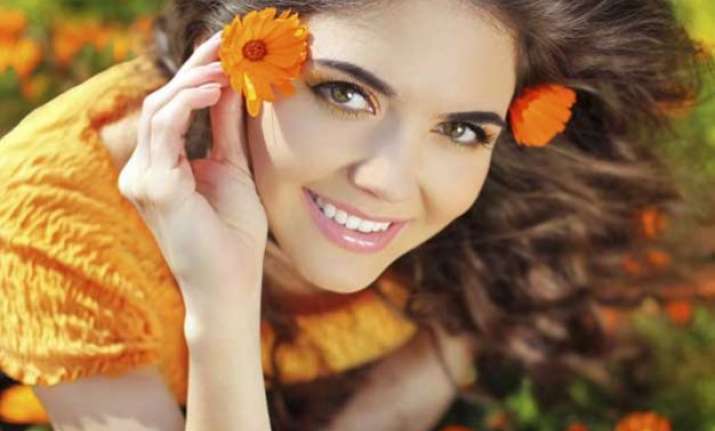 Its summer time! And though the temperature may be around 45 degree Celsius but it doesn't mean we will neglect our looks. Protecting the skin from tanning, excess oil and looking fresh under the scorching heat is a daunting task but not impossible.
Using smudge free kajal, mat lipsticks and Sunscreen (with SPF as per your skin) are some basic 'summer' things that every outgoing girl need in her armor.
But if you are still finding it difficult to keep up with the humid weather, here we present you with some valuable makeup tips on "what not to do" during summers.
We have focused on some such common makeup mistakes only which beautiful ladies often tend to make and end up with a sticky and sultry look.
So, follow these steps and save yourself from doing too much.
1. Remember Summer Makeup basics
In the warmer months, keeping oil blotting sheets and face mists in your makeup kit is a wise choice. Using it will help you remove excess oil and fox your real skin at any time of the day.
If the regular sunscreen is not suiting your skin type, especially if you have oily skin, it is advisable to switch to 'gel-based' sunscreen which is easily available nowadays.
2. Don't apply excess Bronzer
Using too much bronzer in summers can completely mess up your look. Be careful while choosing the shade of the bronzer and applying it on different areas of the face.  
Instead of applying on the whole face, it is advised to focus on naturally sun kissed spots like nose, forehead, temples, and neck only.
3. Replace old makeup palette
Summers do affect our skin tone despite using sunscreen aptly. In such a case, avoid using the same old make up palette to save yourself looking messed up.
No matter, if it's eye-shadow, blush or even lipstick, use the shades as per your current skin tone. Ensure to pick up something which is pleasant for your skin and trending too.
4. Do not apply cream-based products
Using liquid foundations, moisturizers and creams is a strict no-no for the summer season. Would any girl ever want her makeup to get swept away with the sweat? No certainly.
To avoid such situation, you should go for powder based foundation, which do not leave patches and keep your makeup intact.
5. Avoid heavy makeup for Outdoor activities
If you are planning a day out at amusement park or a beach, the worst thing you can do is going decked up with makeup.  Use waterproof and water-resistant makeup products that can keep your look intact for long.