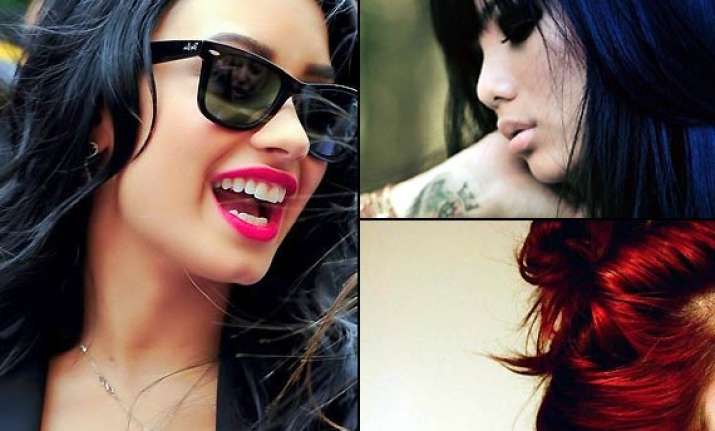 Los Angeles: Pop star Demi Lovato says she takes hair style inspiration from Pinterest, a visual discovery tool.
The 21-year-old, who currently sports lavender and silver ombré-coloured tresses, gets her ideas from the website which allows users to post photographs and pictures they like to a virtual pin board, reports femalefirst.co.uk.
When asked what colour she was going to dye her hair next, she said: "I was kind of bored of the colours that I've had and I wanted something that wasn't as like out there as hot pink. So I changed it. I love lavender and I thought silver could be really cool, too.
"I love going on Pinterest and looking at different hair colours. Whenever I see like a cool colour, I sit with it for a little bit, and if it's really, really good then I'll get it."
She gets tired of having the same look for too long and has experimented with colours including bubblegum pink and teal-green.
And she wants to visit the hairdresser soon.
"I really want to do just a solid colour, no ombré. But the second I do that I'm probably going to want the ombré back with some crazy colour. Or the second I do that I'll want to go blonde!" said Lovato.