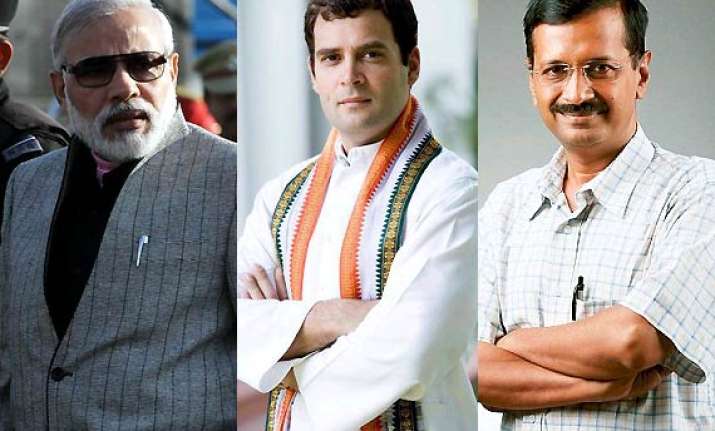 They might have by now won over the entire nation with their political prowess. But when it comes to cementing their stance they just can't get away with their orating skills, it's their image amid the masses that gains them recognition..
Each politician be it Indian or anywhere else has their own unique way of dressing which makes them stand out from other's.
While Rahul Gandhi is often seen donning a white kurta pyjama, Arvind Kejriwal is spotted in simple shirt and pants, and an AAP 'topi'.
But the latest to join the league of stunning Indian politician Mr. Narendra Modi. His half-sleeved kurta, the panache with which he carries off the Nehru jacket and his clean and crisp dressing style makes Bharatiya Janata Party's prime ministerial candidate Narendra Modi the favourite of designers, who feel that he always puts his best fashion foot forward.
The Lok Sabha poll will be held in nine phases from April 7 to May 12. And politicians will be out in full force to gain confidence of the masses. Whatever may be the election results, fashion designers vote for Modi as their favourite best-dressed politician.
Known for mostly donning a half-sleeved kurta and pyjama in shades of blue and orange, the Gujarat chief minister has, at least in the fashion sweepstakes, certainly defeated politicians like Congress vice president Rahul Gandhi and Aam Aadmi Party leader Arvind Kejriwal.
Take a look at our three stylish PM hopeful candidates....