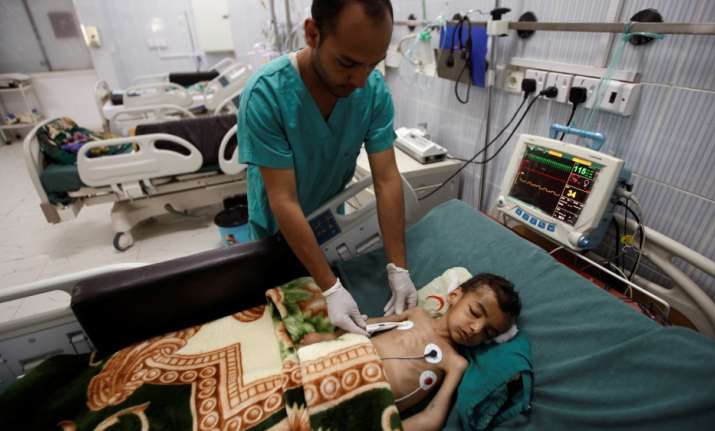 The World Health Organisation announced on Saturday that the toll in the cholera outbreak in Yemen has hit the number 605 and the numbers are expected to exceed 73,000. In an earlier report, Regional Director of UNICEF said that numbers are believed to get quadrupled to 300,000 in the coming weeks. Half of the Cholera cases in Yemen are of children. The parents are not able to get treatment for their kids as majority of the healthcare facilities are either closed or lack proper supplies. A disease outbreak in already war-torn country is an alarming situation. 
"Cholera continues to spread in Yemen," the WHO said in an official statement.The toll has rapidly increased after WHO put the figure at 532 and the number of suspected cases at 65,300 on Wednesday, Xinhua news agency reported.
Cholera is a bacterial disease which is spread by water contaminated by human waste. The symptoms include fatal dehydration and death, if untreated. The outbreak has been spreading its grip in the country at an alarming rate for the past month. The number of cases have risen from a few thousand to approximately 70,000 now. Major areas of the country are affected.
The deadly disease has been rapidly spreading across Yemen since April 27, WHO said.The organisation warned that the healthcare system in Yemen is on the verge of collapse as many hospitals have shut down because of the ongoing conflict, saying only 45 per cent of them are still operational and they are facing a shortage of supplies and staff. The war has so far killed more than 10,000 people, half of them civilians, and displaced over 2 million others, according to humanitarian agencies.