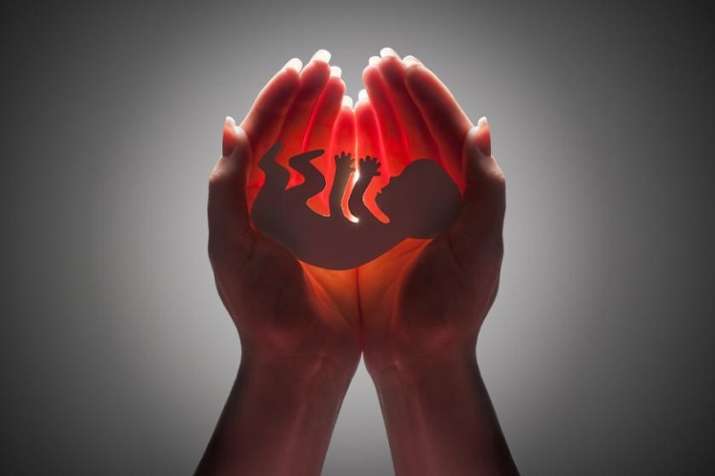 Never do anything unprepared and the same thing applies to motherhood. Right from breastfeeding to raising the baby, you need lessons to do everything right. August 1 to August 7 is being celebrated as World Breastfeeding Day to raise awareness about breastfeeding among women. Lactation consultant believes that it is important for expecting mothers to go through breastfeeding classes to get the thing right. Just like we make our preparations before embarking on a trip, we need to collect information about breastfeeding before embracing motherhood. 
This is why breastfeeding classes in important for every woman who's ready to set her foot in a new phase of her life. On World Breastfeeding Week, Dr Shacchee Baweja, lactation consultation, BLK Super Specialty Hospital, expresses, "As per my experience, it is because of the concept in our society that breastfeeding is a natural thing and should happen on its own. But if this is true, then why do we have such lower breastfeeding rates in our society? I very commonly meet moms, who are either not able to feed their babies or face so many challenges that they get disheartened and give up."
Adding, "Contrary to popular belief, it is not due to lack of will or efforts on mothers part. As a rule, majority of mothers have the capacity to produce adequate breast milk for their baby/ babies, and with correct knowledge and guidance, breastfeeding can be one of the happiest phases in a mother's life."
Also Read: WHO states babies and mothers worldwide suffer lack of investment in breastfeeding
According to Dr Baweja, the major concern is lack of correct information and skilled breastfeeding support.
Antenatal breastfeeding education or pregnancy breastfeeding classes are not a new concept in India. In olden times, when Joint family system was the norm, pregnant ladies were taught about the basics of pregnancy and breastfeeding. There used to be many females in the family in different stages of pregnancy and breastfeeding and it used to be a kind of learning experience for would be mothers.
With so many myths prevalent in our society about breastfeeding and a serious lack of skilled lactation support, these classes have become a necessity. It is recommended that all pregnant ladies should acquire knowledge and practical skills about breastfeeding during pregnancy. Ladies who are knowledgeable about breastfeeding have better breastfeeding experiences as compared to ladies who are unprepared.
Also Read: A new survey reveals that 50% of new mothers quit jobs due to lack of breastfeeding facilities
On the occasion of World Breastfeeding Week, observed between August 1 to 7, Dr Archana Dhawan Bajaj, gynecologist and obstetrician, Nurture IVF Centre advocates, "Breastfeeding is the most natural way to feed the baby that not only positively affects the health of the newborn but protects the mother from various Fatal disease i.e. breast and ovarian cancer."
She further says, "The first feeding after the birth is very important as it contains pre-milk, colostrums, which protects the baby from various illness. In today's world, because of lifestyle issue and busy work schedule lots of women are giving up breastfeeding at an early age, after 6 months or 3 months. In these scenarios, antenatal breastfeeding education is important. Nowadays, it has also been seen that formula feeding is in use more this increases risk of obesity during early childhood. Bottle feeding is the major reason of stomach upset of the baby."
Adding, "In recent times issues of lactation have been seen in new mothers due to several combined lifestyle issues. For a new mother, maintaining hygiene and have proper knowledge and guidance on lactation is important as it is the most important phase of motherhood."
Also Read: Myth busted! Children raised by single mothers are no different than others
The antenatal period affords an opportunity for providing pregnant women and their partners and families with information about the benefits of breastfeeding at a time when many decisions about infant feeding are being contemplated. An Antenatal Breastfeeding class Includes:
Guidance for mothers about anticipated situations and signs of effective breast-feeding or breastfeeding problems.
The benefits of breastfeeding to mother, baby, and society.
Correct positioning to help the infant latch onto the breast effectively.
Specific needs in the early days of breastfeeding.
Resources for help with problems.
Common fears, concerns, problems, and myths.
These classes provide formal breastfeeding education, which is over and above the breastfeeding information given as part of standard doctor visits during pregnancy, and these include individual or group education sessions led by peer counselors or health professionals, lactation, consultation, distribution of printed/written materials, video demonstrations and inclusion of prospective fathers and the family in learning activities.
Also Read: Does parenting impact the sexual behaviour of Daughters?
Major differences in breastfeeding knowledge were found between women who took the lessons and women who did not intent to breastfeed their newborns. These breastfeeding classes are intended to increase an expecting mother's knowledge and skills about breastfeeding. Correct knowledge is a perquisite to steer clear from any kind of myths and misinformation circulated around and help them maintain a positive air about breastfeeding. 
(With ANI Inputs) 
For more lifestyle news, follow our Facebook page