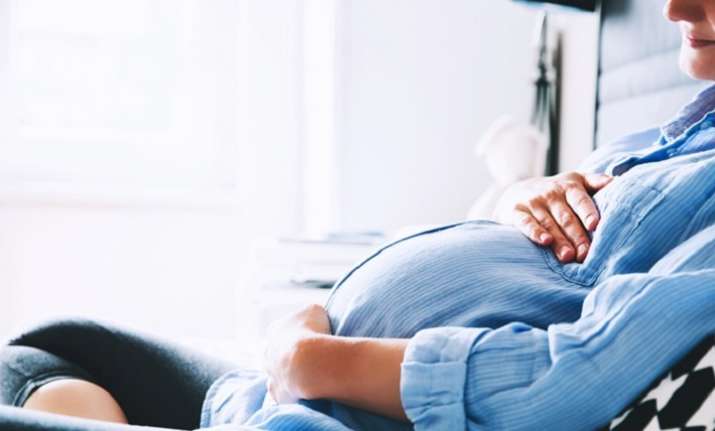 A young Kashmiri woman was unable to get pregnant for the last seven years. But something unimaginable happened when she conceived after 7 years and the credit goes to a smartphone app and doctors of Sir Ganga Ram Hospital. Actually, the woman was suffering from Polycystic Ovarian Syndrome, a common reproductive disorder which causes multiple cysts in the ovaries. She was undergoing treatment at the IVF Centre and Human Reproduction at SRGH. But she was unable to visit Delhi as and when required, the hospital authorities said on Thursday. 
The treatment for infertility especially requires multiple visits and follow-ups for ovarian follicular scans and review of these scans for prescribing treatment. A smartphone app called 'My Follow Up' app was used by the woman to get medical advices and share the important reports from both the ends. 
Also Read: Babies can start learning a language right from the womb-Study
"This particular patient required gonadotrophin injections that were to be given with concurrent follicular monitoring. The app provided the perfect platform for the sharing of these images and the tweaking of medical interventions to get the desired results," the doctors said.
The happy conclusion of this whole story was when the woman got pregnant within few days of starting treatment, entirely as a consequence of treatment prescribed on 'My Follow Up' app. She didn't make frequent trips to Delhi for her follow up. 
"This is after seven years of infertility and prolonged and unfruitful treatment in J&K," the hospital authorities said. 
Also Read: Using paracetamol during pregnancy? Here's how it affects your male child's fertility and sex drive
Anyone who wish to download the app on their smartphone can easily get it on Google Play Store or App Store for Android and iOS phones. The app is absolutely free of cost. 
(With IANS Inputs) 
For more entertainment and lifestyle updates follow our Facebook page