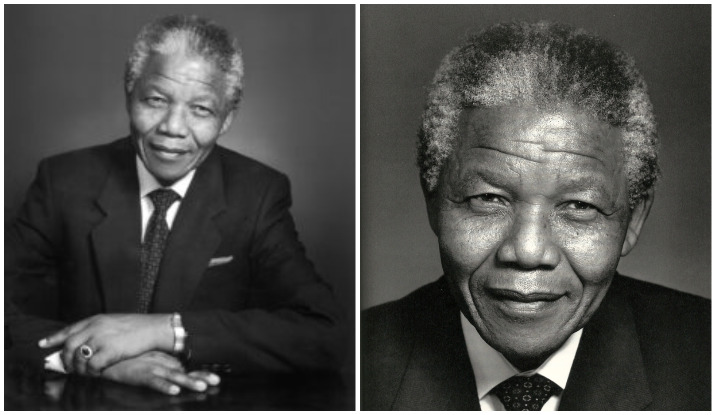 Nelson Rolihlahla Mandela was the first black South African president and freedom activist, anti-apartheid revolutionary for over 40 years. A philanthropist who served as President of South Africa from 1994 to 1999 was born on July 18, 1918.
Remembering #NelsonMandela, the anti-apartheid revolutionary, humanitarian and champion for the cause of freedom on his birth centenary...#Mandela100 #NelsonMandela100 pic.twitter.com/ru9kSJFJa4

— Ashok Gehlot (@ashokgehlot51) July 18, 2018
To commemorate Mandela's centenary for his sterling contribution in the society, there is an exhibition in London, Nelson Mandela Centenary Exhibition. The Duke and Duchess of Sussex were invited at the event because of Prince Harry's charity work in southern Africa. The exhibition will run until 19 August.
Today, The Duke and Duchess of Sussex visited the Nelson Mandela Exhibition @southbankcentre @Mandela100UK
Find out more about the visit here: https://t.co/g1CJtyDiyG pic.twitter.com/7hHa9yFFBk

— The Royal Family (@RoyalFamily) July 17, 2018
The event took place at London's Southbank Centre where Harry and Meghan met Nelson Mandela's grand-daughter, Zamaswazi Dlamini-Mandela at the opening of an exhibition charting his life and career.
The Duke and Duchess of Sussex also meet Nelson Mandela's granddaughter Zamaswazi Dlamini-Mandela @southbankcentre before viewing the @Mandela100UK exhibition. pic.twitter.com/8elD7eF6Bh

— The Duke and Duchess of Cambridge (@KensingtonRoyal) July 17, 2018
Famous quotes by Nelson Mandela :-
Tributes To Bharat Ratna Nelson Mandela On His 100th Birth Anniversary. The First President Of South Africa, Nobel Peace Prize Winner And Also Known As The Gandhi Of South Africa. 🙏 #NelsonMandela #WednesdayWisdom pic.twitter.com/XTJ6EjwcRM

— Sir Jadeja fan (@SirJadejaaaa) July 18, 2018
I learned that courage was not the absence of fear, but the triumph over it. The brave man is not he who does not feel afraid, but he who conquers that fear.
For to be free is not merely to cast off one's chains, but to live in a way that respects and enhances the freedom of others.
There is no passion to be found playing small - in settling for a life that is less than the one you are capable of living.
The greatest glory in living lies not in never falling, but in rising every time we fall.
It always seems impossible until it's done.