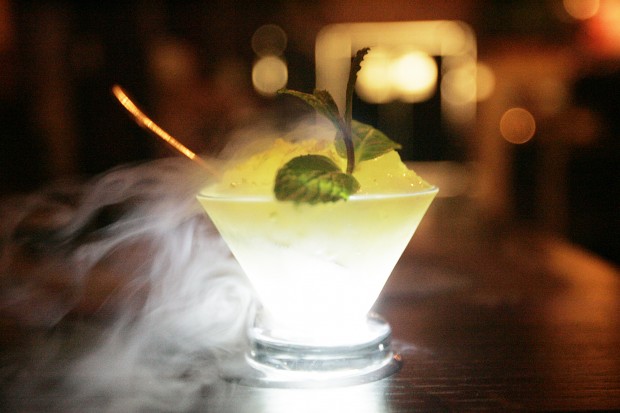 Have you ever wondered that a beverage can prove lethal to your life? This is what happened in a Delhi-based bar. You must have heard a lot about a 'liquid nitrogen drink' very much in these days? In case you missed it, let us give you a quick revision. They are nothing but a normal beverage, difference being only that liquid nitrogen is added on top to create a smoky cauldron effect. Refer the image for an idea. This seemingly-harmless drink led to a lifelong deformity for this man, who had to get a part of his stomach removed after drinking liquid nitrogen drink. 
The incident took two months ago, where a man landed in a hospital with a literally 'open stomach'. Doctors described his stomach as an 'open book'. What happened actually was that man drank the liquid nitrogen drink which was supposed to be consumed only after the smoke has subsided. He experienced excruciating pain in his stomach following which he was rushed to hospital.
Also Read: Beer is the most loved alcoholic beverage among youngsters in metro cities, study
The CT scan showed that his abdominal cavity had free air, indicating holes in his stomach and intestines. Dr Amit Deepta Goswami of Columbia Asia Hospital in Gurgaon, who operated on him, told HT, "Consuming liquid nitrogen can cause havoc in a person's system. By nature, liquid nitrogen expands manifolds and evaporates when left at room temperature. The gas did not have an escape route after the person consumed it and the sphincter closed, this is what led to a perforation (a hole) in his stomach."
If the holes were small, it could've been sewed back together. But the tear was so big that the lower and middle parts of his stomach were open like a book. The damaged parts of his stomach were removed.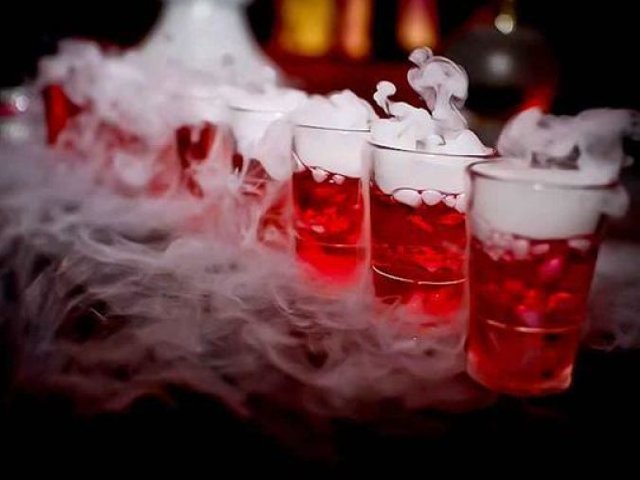 Safety Hazard of Liquid Nitrogen
Although, liquid nitrogen drinks are being served in various parts of the world, but the safety hazard associated with it cannot be overlooked. The otherwise harmless gas, can cause severe burn and tears if comes in direct contact with skin. It has emerged as a latest food ingredients in the last few years. However, caution has to be taken before consuming the liquid nitrogen drinks. Even a small amount of liquid nitrogen when swallowed can cause serious damage. 
Also Read: Can mixing energy drinks with alcohol make you more drunk?
"If you drank more than a few drops of liquid nitrogen, certainly a teaspoon, it would freeze, and become solid and brittle like glass. Imagine if that happened in the alimentary canal or the stomach. The liquid also quickly picks up heat, boils and becomes a gas, which could cause damage such as perforations or cause a stomach to burst," John Emsley, a science writer and fellow at the Royal Society of Chemistry told BBC. 
Back in 2012, a teenager faced similar issue in England. She had to get her stomach removed after drinking liquid nitrogen cocktail. 
Next time you find yourself in a chic bar where liquid nitrogen drinks are served. Ask them to remove the smoke from the top before consuming the drink. If you're suspicious, then opt for a regular cocktail for safety. 
For more Lifestlye news click here