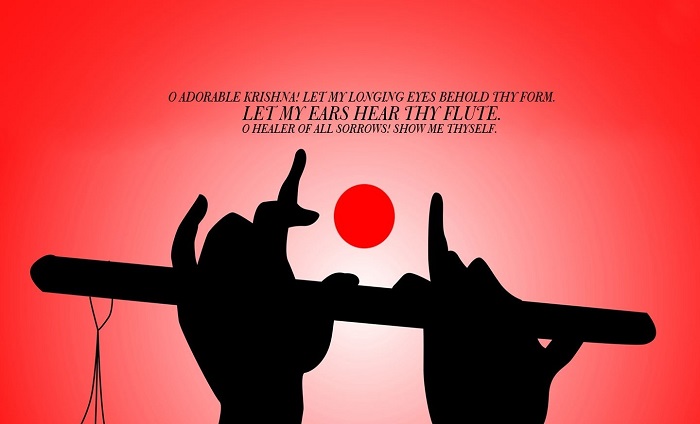 Happy Krishna Janmashtami 2017: There couldn't be a better occasion than Krishna Janmashtami to discuss the life lesson from holy Hindu text Bhagavad Gita. It is said that Bhagavad Gita has answer to every question you have in your mind. Be it any dilemma, the preaching of Lord Krishna will lead you to the right way. Even the father of the nation Mahatma Gandhi referred to is as a spiritual dictionary. When Arjuna was confused about his stand in Kurukshetra, Lord Krishna who was his charioteer, enlightened his path. The rational philosophical sermon said by him during that era, makes sense to this day as well. So let's learn handful of Bhagavad Gita lessons on the occasion of Krishna Janmashtami. 
 "The embodied soul is eternal in existence, indestructible, and infinite, only the material body is factually perishable, therefore fight O Arjuna. "
The fear of death is absolutely meaningless. It can never die, caged and neither can it be stopped. We must eradicate this fear of mortality from our mind, as our soul is immortal. 
"It is better to live your own destiny imperfectly than to live an imitation of somebody else's life with perfection."
No one can play your role better than you. You're imperfectly perfect. Even your imperfections are unique. Whenever you give in to the inanity of following someone else's footstep, you lose your ingenuity. 
Also Read: Happy Krishna Janmashtami 2017: Images, Messages, Wishes, Facebook and WhatsApp Status
"The peace of God is with them whose mind and soul are in harmony, who are free from desire and wrath, who know their own soul."
God resides in the heart of those people, who have made peace with their soul. Those who have their mind and soul in harmony and those who are free from wrath and desire, are the ones who truly know their soul. 
"He who has let go of hatred

who treats all beings with kindness
and compassion, who is always serene,
unmoved by pain or pleasure,
free of the "I" and "mine,"
self-controlled, firm and patient,
his whole mind focused on me ---
that is the man I love best."
Do you know who Lord Krishna love the most? The Lord has answered this question himself in Bhagavad Gita. He says, the one who is free from hatred, the one who treats every living being with kindness, who always has compassion and love in his heart, the one who is not shaken by pain or pleasure, the one who isn't bounded by 'I, Me & Myself' and the one who has his mind focussed on the divine, is Lord Krishna's favourite devotee. 
Also Read: Happy Krishna Janmashtami 2017: When it is celebrated, importance and significance in India
"You have the right to work, but never to the fruit of work. You should never engage in action for the sake of reward, nor should you long for inaction. Perform work in this world, Arjuna, as a man established within himself - without selfish attachments, and alike in success and defeat."
'Karm Karo, Phal Ki Chinta Mat Karo', the age-old adage makes sense even to this day, only if we care enough to follow. It's our duty to do what we're ought to. But expecting the fruits of your labour isn't our job. Never indulge in a task just in order to get the reward. You should never seek reward or inaction. Just do your work in this world without selfish predispositions. 
On the occasion of Krishna Janmashtami, let's take a pledge of inculcating a piece of Lord Krishna in our lives. Happy Krishna Janmashtami! 
For more lifestyle news, follow our Facebook page