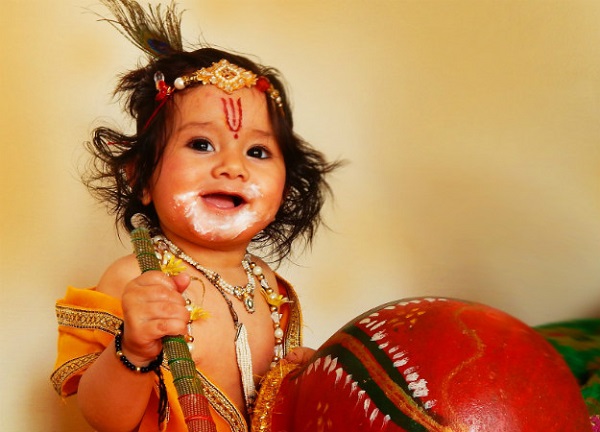 Krishna Janmashtami or simply Janmashtami, is a Hindu festival which is being observed around the world on 14th August 2017 that is, today. The festival marks the birth of Lord Krishna, who is believed to be the eighth avatar of Lord Vishnu. Apart from India, it is celebrated in many other countries including Pakistan, Nepal, Bangladesh, Fiji, etc. The day is picked as per the Hindu luni-calendar. It falls on the eighth day of Ashtami in the month of Bhadon. People all around the country, especially Hindus celebrate the birth of Lord Krishna with various folk songs, plays, etc. Food and sweets are also distributed to express joy. 
In Maharashtra and many other states of India, Janmashtami is celebrated by organising Dahi Handi utsav. In this community gathering, a earthen pot containing yogurt is hung high beyond the reach of a human being. The youth known as 'Govindas' make human pyramids to reach the handi. People around the country sing and dance to celebrate the birth of Lord Krishna. Night vigils and plays are also organised in temples of places. 
Also Read: Happy Krishna Janmashtami 2017: When it is celebrated, importance and significance in India
With the Krishna Janmashtami gearing near, here are few messages, wishes, quotes and greetings you can send your friends and family to celebrate the festival. You can put these messages as your WhatsApp/Facebook status to wish your friends. 
Krishna Janmashtami 2017 WhatsApp messages, quotes
It is better to perform one's own duties imperfectly than to master the duties of another. By fulfilling the obligations he is born with, a person never comes to grief.
Be fearless and pure; never waver in your determination or your dedication to the spiritual life. Give freely. Be self-controlled, sincere, truthful, loving, and full of the desire to serve…Learn to be detached and to take joy in renunciation. Do not get angry or harm any living creature, but be compassionate and gentle; show good will to all. Cultivate vigor, patience, will, purity; avoid malice and pride. Then, you will achieve your destiny.
Also Read: Happy Janmashtami: Bollywood celebs greet fans on Lord Krishna's birthday
May Lord Krishna come to your house and takes away all your Makhan & Mishri with all your worries and sorrows. Happy Krishna Janmashtami!
While the Rasa lila re-creates the flirtatious aspects of Krishnas youthful days. The Dahi Handi celebrate God's playful and mischievous side. Happy Krishna Janmashtami!
May Lord Krishna's flute invite the melody of love into your life. May Radha's love teach not only how to love but to love eternally. Happy Krishna Janmashtami!
May Lord Krishna, also known as:
Ajaya - The Conqueror of Life and Death
Bihari - The Travelling Lord
Hari - The Lord Of Nature
Jagannatha - Master Of The Universe
Madana - The Lord Of Love
Narayana - The Refuge Of Everyone
Purshottama - The Supreme Soul
Sanatana - The Eternal Lord
Shyam - Dark-Complexioned Lord
Vishwatma - Soul Of The Universe
Yogi - The Supreme Master
Bless you at all times!
Have A Blessed Krishna Janmashtami!
Let's celebrate the birth of Lord Krishna by:
Re-creating Rasa Lila, the flirtatious aspects of Krishna's youthful days;
Celebrate Lord Krishna's playful and mischievous side by enacting Dahi Handi!
Have A Blessed Krishna Janmashtami!
Krishna Janmashtami 2017 Images 
You can put these images as your wallpaper and wish your friends and family a very happy Krishna Janmashtami.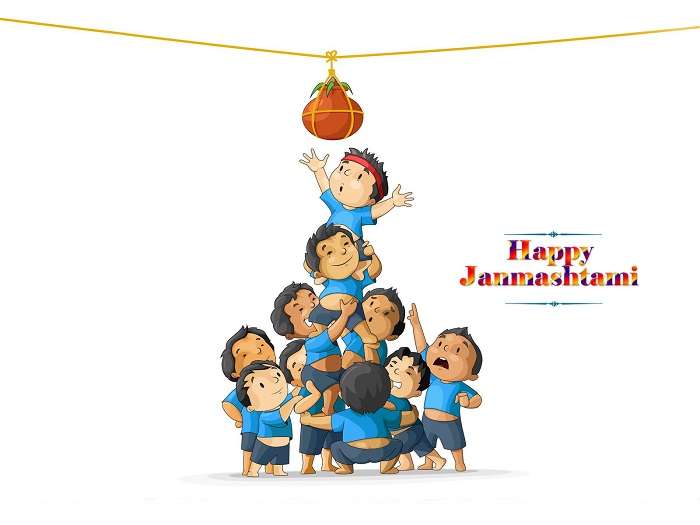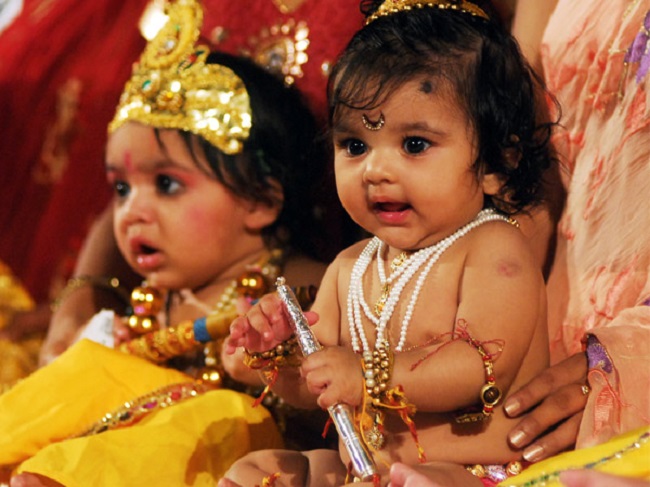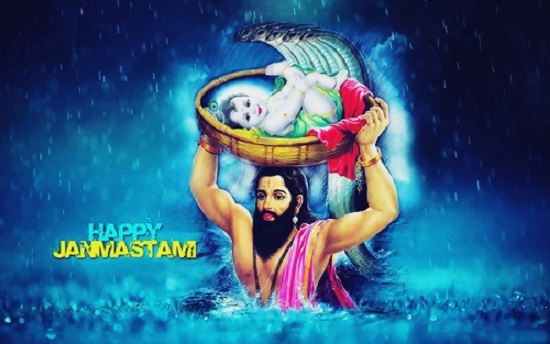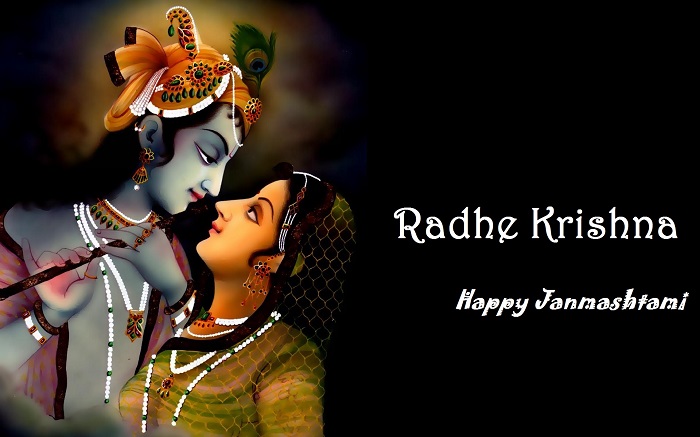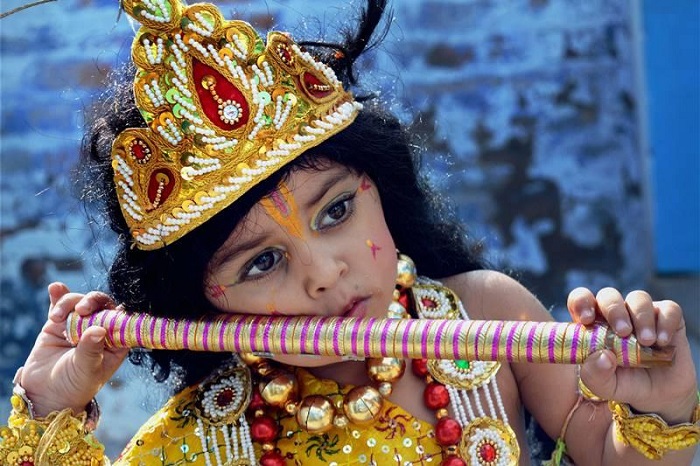 Lord Krishna was son of Devaki and Vasudev. He was born on the eighth day of Bhadrapada month. As he was born, his life was in dangerous. The chaos was all around, and the wickedness of King Kansa was at its peak. To save the life of Krishna from his own uncle, Vasudeva left him with his foster parents, Nanda and Yashoda, who took care of him in Gokul. 
Also Read: Help us bring little Aadya home
People bathe baby Krishna's statue and clean them. Clean and new clothes are adorned on the statues. It is cradles like a baby throughout the night, while the devotees sing songs to his glory. Sweets and food are distributed in friends and family. 
For more lifestyle news, follow our Facebook page