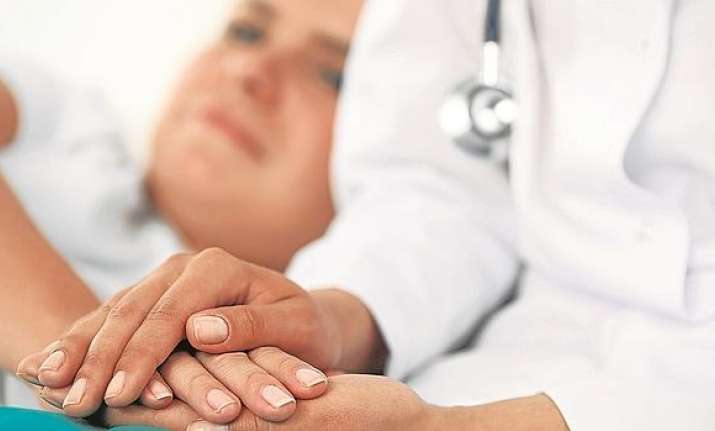 In a new study, researchers have found that cancers patients are more stressed about socio-psychological factors than physical side-effects. It means cancer patients undergoing chemotherapy are more concerned about the effects of their fatal disease on their family and partner. The research presented at European Society for Medical Oncology (ESMO) 2017 Congress in Madrid, Spain said that nausea or vomiting don't distress those battling with cancer.
"What we found is that, on the one hand, side effects like nausea and vomiting are no longer a major problem for patients - this can be explained by the fact that modern medication against these symptoms is very effective," study author Beyhan Ataseven from Kliniken Essen Mitte Evang, Huyssens-Stiftung in Essen, Germany. "On the other hand, hair loss is still a persistent, unsolved issue that particularly affects patients at the start of their treatment," Ataseven said. "As time passes and patients get used to this, however, their concerns evolve and other side effects become more significant," Ataseven added.
The team led by Ataseven focused exclusively on breast and ovarian cancer patients and added a longitudinal analysis by carrying out three separate interviews before, during and at the end of their chemotherapy. At each interview, 141 patients scheduled for or undergoing chemotherapy were presented with two groups of cards respectively featuring physical and non-physical side effects. The patients selected their five most burdensome symptoms in each group and ranked them by importance.
Out of these 10 main side effects, they were then asked to select the five most significant ones from both groups and to rank these as well. "Looking at patients' perceptions over the entire course of their chemotherapy, the most difficult side effects they deal with are sleep disorders - which become increasingly important over time - and anxiety about the effects of their illness on their partner or family, which remains a top issue throughout," Ataseven explained.
These findings are crucial for doctors in order to analyse the therapies and improvement they can provide to patients. Till now, sleeping pills were not a part of the regime, however, the new research have led doctors to think about incorporating it in the regimen. Besides this, stronger psychological support is vital to address patients' social anxieties and concerns.
(With IANS inputs)