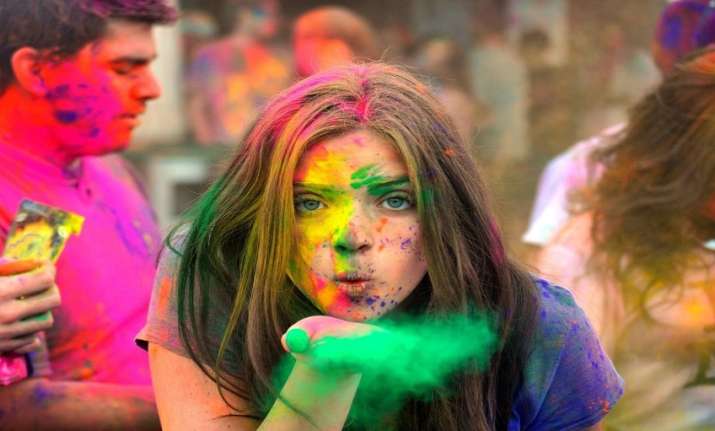 The festival of colours Holi is just a day away. Holi is a Hindu spring festival which is celebrated majorly in the Indian subcontinent. It is known as festival of colours as people smear Gulal (Pigmented Powder) on each other's face to express their joy. The festival of Holi marks the arrival of spring season and end of winter. On this day, people meet each other in a community-organised get together. It is also celebrated as a thanksgiving for good harvest. According to the Hindu calendar, it starts on the evening of the Purnima falling in the Vikram Samvat Hindu Calendar month of Phalguna. It falls usually somewhere between the end of February and the middle of March according to the Gregorian calendar. Before moving to Holi HD Images, Holi Wallpapers, WhatsApp Messages on Holi, Facebook Quotes, holi Greetings and SMS, Holi messages, let's read why Holi is celebrated at first place. 
Holi 2018 Significance, History and Importance
The first evening of Holi is known as Holika Dahan or Chhoti Holi and the following day in which people play with colours is known as Holi or Dhuland. At some places, it is also known as Phagwah. Holi is a popular religious festival which became popular among the non-Hindus in many parts of South Asia. It has also spread in many parts of Europe and North America as a spring celebration of love and colours.
On the night before Holi, people gather at one place and perform religious rituals in front of a bonfire. They pray to the fire to destroy the evil forces in the world just like Holika, the sister of the demon king Hiranyakashipu was killed in the bonfire. Holi delicacies are also shared on the next day of Holika Dahan. In some places, people consume customary drinks which include Bhang.
Happy Holi 2018: Story behind Holi celebrations (Vishnu Legend)
Do  you know why Holi is celebrated? According to the Hindu mythology, the day is celebrated to honour the Hindu god Vishnu and his follower Prahalada. King Hiranyakashipu was the king of demons and had earned a boon that gave him five special powers. He could be killed by neither a human nor an animal, neither indoors nor outdoors, neither at day nor night, neither by astra nor shastra, neither in land nor in air or water. He grew arrogant realising his powers. He demanded that people should worship only him and not God.
Hiranyakashipu's only son Prahalada was a follower of Lord Vishnu. He disagreed to follow his diktat of worshipping his father. He remained devoted to Lord Vishnu. Infuriated Hiranyakashipu vowed to kill his own son. He ushered in his sister Holika and tricked his son to sit with his aunt in a pyre. Holika was wearing a cloak that made her immune to fire. As the fire was lit, the cloak flew to Prahalada, hence killing Holika. Lord Vishnu took Narasimha avatar to annihilate evil Hiranyakashipu. He was half human, half lion. He took Hiranyakashipu to the doorstep, placed him on his lap and then killed him with his lion claws. Holi signifies the victory of good over evil.
Happy Holi 2018 WhatsApp, Facebook messages, quotes and SMS
Har Rang Aap Par Barse
Har Koi Aapse Holi Khelne
Ko Tarse... Itna Rang
Jawo Aap Rango Me Ki
Rang Chhudane Ke Liye
Aap Tarse...
**Happy Holi 2018**
I wish you and your family
all the bright hues of life.
Have a colourful Holi!
Wish the colours of Holi paint your life with brightness and wipe out all that is sad and dull.
Happy Holi 2018
Life is full of colors,
May be this HOLI festival,
You even had more colors in your life,
And you enjoyed them at their brightest shade..
I wish you that even after the HOLI,
Those colors be there in your life and
Always spawning around you creating beautiful...!!
Subah ka Ujala sada sath ho,
Har din Har PAL Aapke liye khas ho,
Dil se dua nikalti hai Aap ke liye,
Sari khushiya bas Aapke hi pas ho.
Happy Holi!!!
Celebrate this Holi with full enthusiasm and courage, As this is the festival of forgetting all the differences And get together. Happy Holi..
Quotes Credits: Astrospeak
Happy Holi 2018: WhatsApp, Facebook HD Images and Wallpapers
You can wish your friends and family over WhatsApp or Facebook with these HD Images or Wallpapers.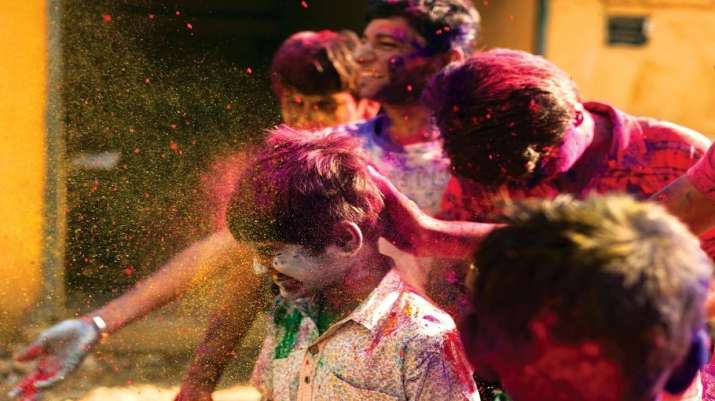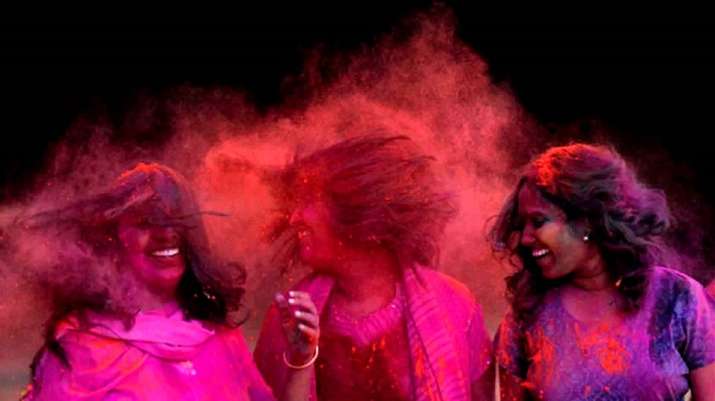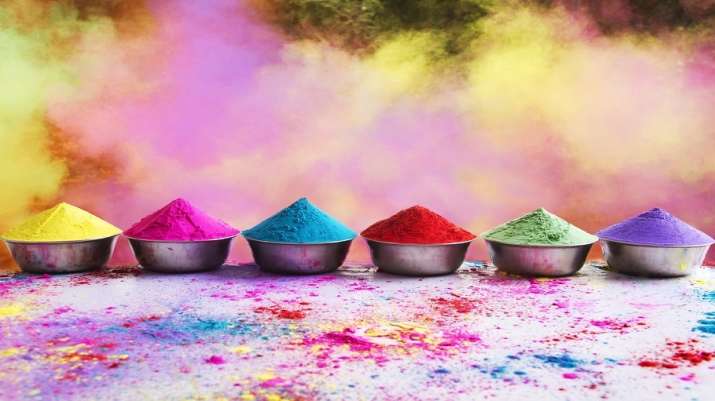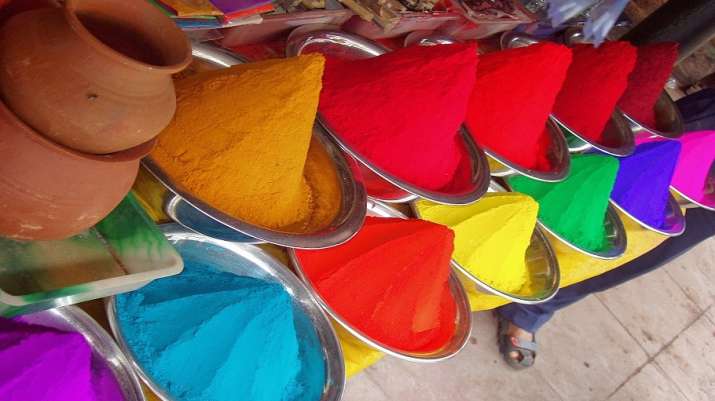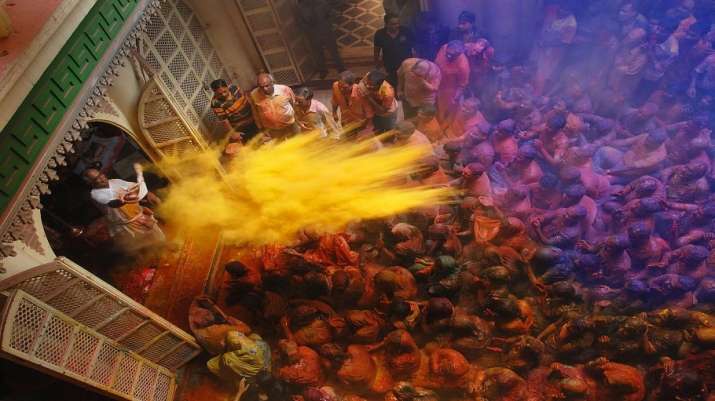 Images Credits: Astrospeak Website