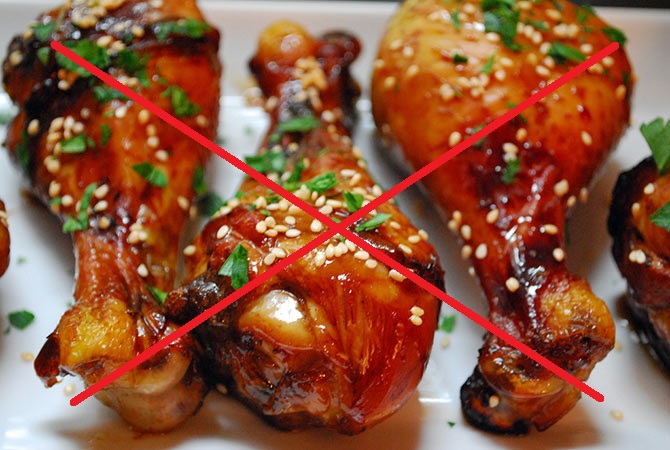 You know it's Saavan when saffron-clad Shiva Bhakts called 'Kaanwariyas' hoard the roads and the chants 'Bam Bhole' flocks the air. It's the time when we have the perfect excuse for being late at office. But this is not all. Apart from traffic diversions, Kaanwariyas are going to affect the residents of Greater Noida in another manner. UP Police has asked local vendors and restaurant owners of Greater Noidanot to serve non-veg and eggs during monsoons. 
The reason behind this move is because Kaanwariyas don't prefer non-vegetarian food and so the food choices of the rest of the Greater Noida residents are likely to be affected. It is the first time that such a move has been brought into practice in Greater Noida, seeing an upsurge in number of pilgrims returning from Haridwar to Greater Noida. 
Also Read: Eating only vegetarian diet will not meet your daily protein requirement, experts say
Ram Sen Singh, SHO, Dadri Police Station told TOI, "We have also removed vendors serving non-vegetarian food. They will be off the road till the religious season of kanwar yatra is on."
Yesterday evening , the police inspected the entire area for restaurants and dhabas serving non-vegetarian. The purely non-vegetarian restaurants have been told to shut down for a week. Any shop serving non-veg or eggs have been shut down. 
Also Read: Why babies should be given cow milk products, peanuts and eggs at an early age?
Ved Nagar, president of Hindu Raksha Dal, a local organisation told TOI, "We welcome the move of the district administration and police which shows respect to the people's sentiments."
For more entertainment and lifestyle updates follow our Facebook page