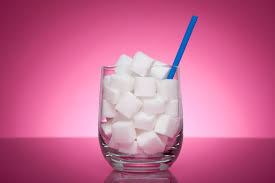 Getting too much added sugar in your diet could significantly increase your risk of dying from cardiovascular disease, according to a new study.
Although sucrose occurs naturally in fruits and vegetables, most of it is consumed through added inclusion.
Besides sweetened beverages, cakes and sweets, sucrose is added to many ordinary foods, such as dairy products, bread and jam. 
"For the vast majority, the consumption of added sugar does not appear to be a problem with regard to the risk of developing myocardial infarction or another serious heart disease," said Emily Sonestedt, associate professor at Lund University in Sweden. 
"But for a small number of people with a high consumption of added sugar, the picture was different. Among the five per cent of participants who got at least 15 per cent of their daily energy intake from sucrose, the risk of myocardial infarction increased by about a third," said Sonestedt. 
In order to reduce the risk of erroneous conclusions, the results have been adjusted for factors traditionally associated with cardiovascular disease, including lifestyle, such as smoking, alcohol and exercise habits. 
Dietary consumption was also analysed and adjustments made for foods which are seen as linked to cardiovascular risk, such as meat, whole grains, fruit, vegetables and coffee. 
"In the study, we wanted to investigate whether a correlation could be found between even a small overconsumption of added sugar and coronary artery disease," said Sonestedt. 
The basis for the research is a large population study, the Malmo Diet and Cancer Cohort Study, in which participants underwent health checks, answered questions on lifestyle and kept a food diary for a limited period of time. 
Follow-up was conducted for an average of 17 years, on a total of just over 26,000 participants with no known diabetes or cardiovascular disease. 
The study was published in the British Journal of Nutrition.
(With agency inputs)