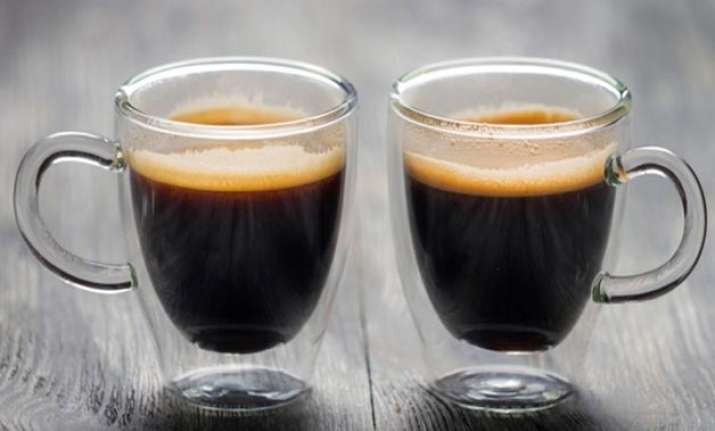 New York: Coffee consumption is related to many health benefits like decreasing the risk of heart disease, type 2 diabetes and cancer. However, drinking coffee and other caffeinated drinks can also decrease a person's chances of becoming a parent, shows a new study.
According to researchers, a women who drank more than two caffeinated drinks daily during the first seven weeks of pregnancy were more likely to miscarry.
However, the study also found that the women who took a daily multivitamin dose before conception and through early pregnancy were less likely to miscarry than women who did not. 
"Our findings provide useful information for couples who are planning a pregnancy and who would like to minimize their risk for early pregnancy loss," said study's first author Germaine Buck Louis from the National Institute of Health in the US.
The study, published online in the journal Fertility and Sterility, enrolled 501 couples.
They compared lifestyle factors like cigarette use, caffeinated beverage consumption and multivitamin use among 344 couples with a singleton pregnancy from the weeks before they conceived through the seventh week of pregnancy.
The results showed that of the 344 pregnancies, 98 ended in miscarriage. 
Both male and female consumption of more than two caffeinated beverages a day was also associated with an increased hazard ratio. 
For the preconception period for females of 35 years of age or above the miscarriage risk was nearly twice than that for younger women. 
"Our findings also indicate that the male partner matters, too," Buck Louis said. 
"Male preconception consumption of caffeinated beverages was just as strongly associated with pregnancy loss as females'."
Interestingly, the researchers saw a reduction in miscarriage risk for women who took a multivitamin daily. 
Taking multivitamins during the preconception period, reduced the pregnancy loss by 55 percent and women who continued to take the vitamins through early pregnancy had a risk reduction of 79 percent. 
(With IANS inputs)