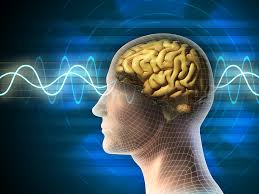 In the wake of reports linking demonetisation with deaths of some people in queues and few cases of suicides, psychiatrists at AIIMS on Monday said any global event or social upheaval can impact the mental health.
In fact, the 22nd World Congress of Social Psychiatry which will be held here between November 30-December 4 will see mental health experts from across the world deliberating on the issue of "the impact of demonetisation on mental health" in one of the sessions.
"Global and national events can impact mental health. There can be adjustment related issues, stress and anxiety. We hear about people collapsing while standing in queue and committing suicide in the wake of demonetisation.
"Similarly, the events which happened in US after Donald Trump won against all expectations, these events are known to impact mental health. We all have known about mental health impact due to natural disasters, but there is no empirical data or published study on whether any major change in national policy can affect mental health," said Dr S K Khandelwal, chief of the Drug Dependence Treatment Centre, AIIMS.
Khandelwal, who is also the President of the World Congress of Social Psychiatry, said during the symposium, experts will try to find whether any such event in some country had lead to such situation.
"With no political pun from our side, but many people have said that demonetisation has disrupted social events, like marriages have been cancelled, deaths have happened though we don't know the exact cause of those deaths. So we have to see whether any such event in some country had lead to such situation and if that has been recorded," he said.
Khandelwal said impaired functioning following stress is an indicator of an underlying mental health issue and people should be alert and immediately seek medical help.
The theme of the congress is "Social Psychiatry in a Rapidly Changing World".
(With agency input)