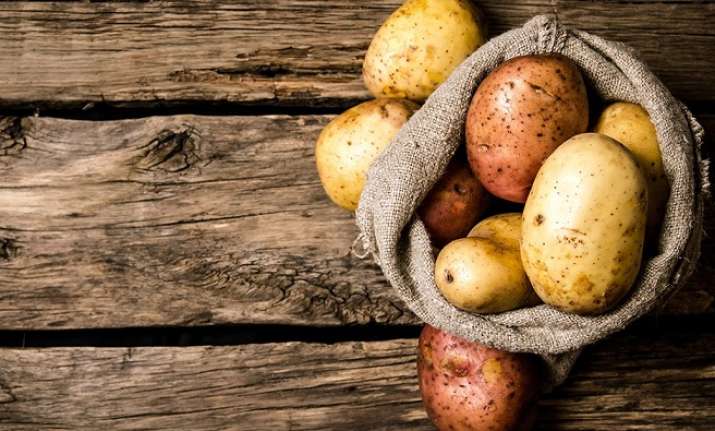 Everyone surely does love potatoes, be it in fries or in an Indian 'Aloo Ki Sabzi'. But do you know there are many fantastic uses of potatoes, apart from the culinary ones? Here, in this post, we're going to tell you some amazing uses of potatoes, which you surely mustn't be knowing. Potatoes can be used to treat allergies, acne, pimples, piles and even to reduce swelling in any part of the body. Grab some potatoes and unravel these never-before utilities of this vegetable. 
Potato for hair wash 
Don't throw the water used for boiling potatoes. In the same water, mash a potato and wash your hair with it. It will make your hair roots stronger, alleviate dandruff and reduce hair fall. 
Potato Face Mask
Grate a potato and massage it on your face for 10-15 minutes a day. Do it daily for a naturally glowing skin. 
Potato for acne 
Add 2-3 drops of lemon juice in potato juice. Apply this mixture on your pimples. It will cease its growth. 
Potato for wrinkles and ageing
Add a tablespoon of potato juice in fuller's earth. Apply this face mask on your face twice a week for a younger-looking, wrinkle-free skin. 
Potato for swelling and pain reduction
Cut potatoes and boil it in water, twice as the quantity of potato. Use this water to ease swelling in any part of the body. 
Potato for piles 
Drink a broth of potatoes and its leaves to cure piles. 
Potato bath 
Use the water used for boiling potatoes in your bath. It will improve the texture of your skin and add a natural glow to it. 
So, the next time you boil potatoes, store the water for these amazing uses.