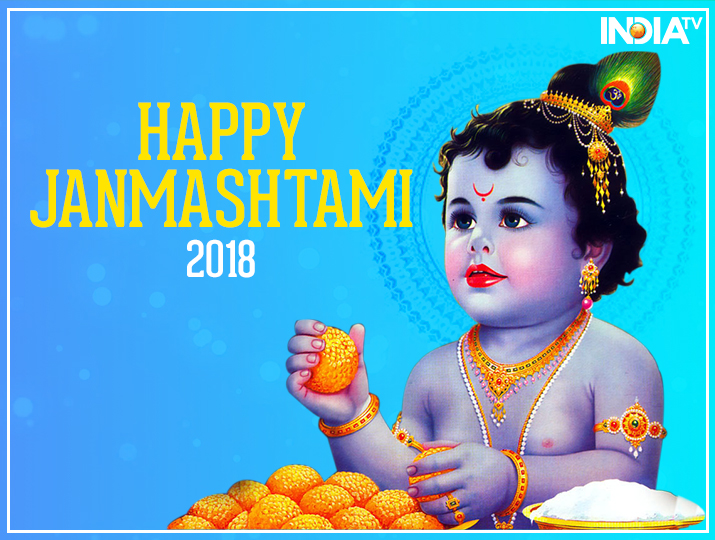 Krishna Janmashtami 2018: Janmashtami is celebrated to mark the birth of Lord Krishna as it is believed that he was born at midnight on the eighth day (Ashtami) in the month of Shravan.
Krishna Janmashtami 2018: History and Significance
While the festive atmosphere buzzing in the town, let us tell you the history and significance of this festival that is celebrated annualy among Hindu followers!
According to mythological beliefs, Krishna lived over 5000 years ago. It is believed that Krishna is the eighth incarnation of Lord Vishnu.
Lord Krishna was the son of Devaki and her husband, King Vasudeva who lived in Mathura. But Mathura was under the rule of his mother's brother, Kansa.
Lord Krishna never lived with his real parents in his childhood. The reason behind this, is that his uncle Kansa wanted to kill him right after his birth as he believed that Krishna would cause the fall of Kansa. That's when his father took him to a place called Gokul where he was raised by his foster parents Nanda and Yashoda.
Krishna grew up as a charming cow herder in Gokul. The earliest descriptions of Lord Krishna can be found in the epic of Mahabharata.
Talking of the significance of Janmashtami, the festival is celebrated to promote goodwill within every human being. This belief finds its roots in Bhagavad Gita where Vishnu is believed to have said that he will show up whenever there will be a prevalence of evil and decline of religion. Also just like any other Hindu festival, Janmashtami also signifies togetherness when families and friends come together for celebration.
Krishna Janmashtami 2018: Celebration
On the festival of Janmashtami, the Krishna Abhishek (bathing Krishna's idol) is performed, where milk, ghee and water are offered to Krishna. The stories of Lord Krishna's birth and how he battled his enemies are shared among his devotees. Hindu followers visit temples to offer prayers to him. His devotees also observe fast for the entire day.
The day after Janmashtami is celebrated as the dahi handi festival in Maharashtra.
Krishna Janmashtami 2018: Date(Puja Tithi) and Time
Ashtami tithi starts: 8:47 pm on September 2, 2018
Ashtami tithi ends: 7:20 pm on September 3, 2018
Happy Krishna Janmashtami to all our readers!