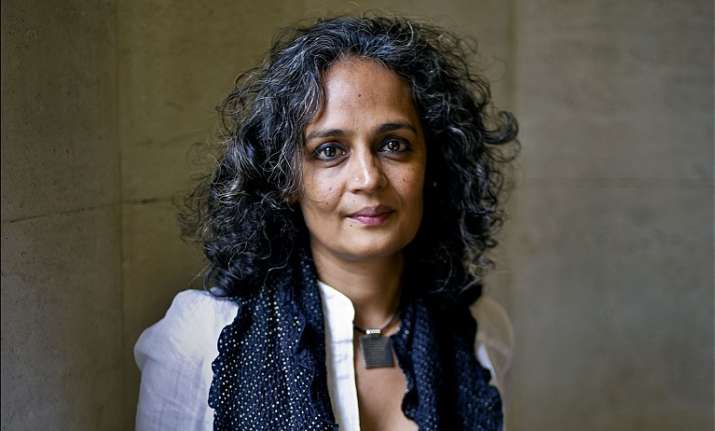 The awaited list for 2017's Man Booker Prize is out now. The Independent stated that Colson Whitehead has been nominated for his Pulitzer Prize-winning book The Underground Railroad, which narrates the story of a female slave escaping from Georgia cotton plantation. Apart from him, Indian author Arundhati Roy is also featured in the prestigious list. She is the only author on the list to have already won the UK's most prestigious literary prize. Here she is listed for her novel The Ministry of Utmost Happiness, which follows an Indian transgender woman. Its her second novel, 20 years after her debut The God of Small Things. 
Zadie Smith is also featured for portraying the relationship between two London girls who meet at a dance class in Swing Time while Ali Smith was picked for her post-EU-referendum novel Autumn. 
Also Read: 5 Most Controversial Indian Writers
Here is the complete list for Man Booker Prize 2017
4321 by Paul Auster (Faber & Faber)
Days Without End by Sebastian Barry (Faber & Faber)
History of Wolves by Emily Fridlund (Weidenfeld & Nicolson, Orion Books)
Exit West by Mohsin Hamid (Hamish Hamilton, Penguin Random House)
Solar Bones by Mike McCormack (Canongate)
Reservoir 13 by Jon McGregor (4th Estate, HarperCollins)
Elmet by Fiona Mozley (JM Originals, John Murray)
The Ministry of Utmost Happiness by Arundhati Roy (Hamish Hamilton, Penguin Random House)
Lincoln in the Bardo by George Saunders (Bloomsbury)
Home Fire by Kamila Shamsie (Bloomsbury)
Autumn by Ali Smith (Hamish Hamilton, Penguin Random House)
Swing Time by Zadie Smith (Hamish Hamilton, Penguin Random House)
The Underground Railroad by Colson Whitehead (Fleet, Little, Brown)
Further, the list will be shortened to six nominees, before the announcement of winner on 17th October, 2017. 
For more lifestyle news, follow our Facebook page