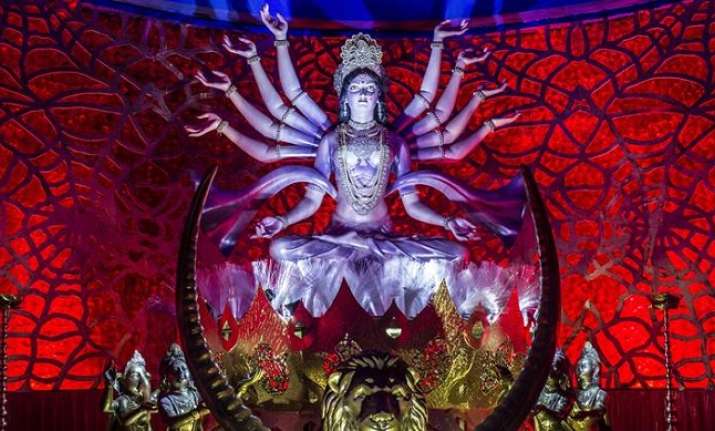 Durga Puja celebrations have begun from 26th September, marking the Sasthi of Navratri 2017. It is India's one of the most prominent and revered festival, especially in North-East and Northern India. It is celebrated with great fervour all across India, but particularly in Kolkata. But if you're not able to experience Kolkata's traditional Durga Puja this year, we have some awesome Durga Puja Pandals of Delhi-NCR enlisted below. So why don't you try Pandal-hopping for this Durga Puja? 
Here's the list of popular Durga Puja Pandals in Delhi-NCR
Minto Road, Rajiv Chowk 
It is famous for its traditional dhunuchi naach and pushpanjali. It attracts thousands of devotees every year, being set up at the core of national capital. It has been one of the most visited pandals since 1940.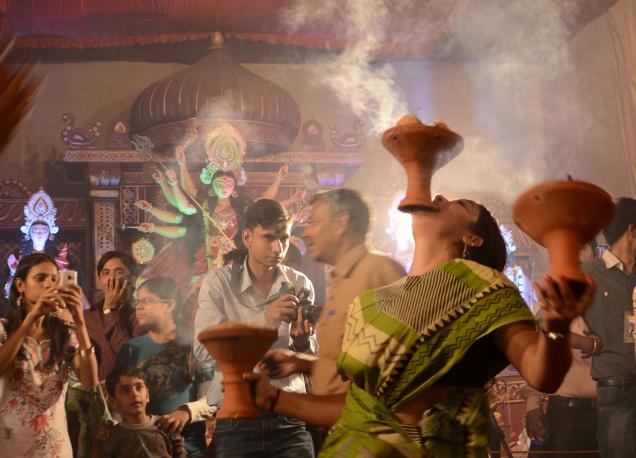 Address: Connection between Deen Dayal Upadhyay Marg and Ahalya Bai Road, near Rajiv Chowk Metro station
Kashmiri Gate 
It is one of the oldest Durga Puja Samitis in New Delhi. It is also known as Delhi Durga Puja Samiti. The Dasami Bhashan which is the immersion of the Durga Idol on the final day is the notable feature of this Durga Puja Pandal.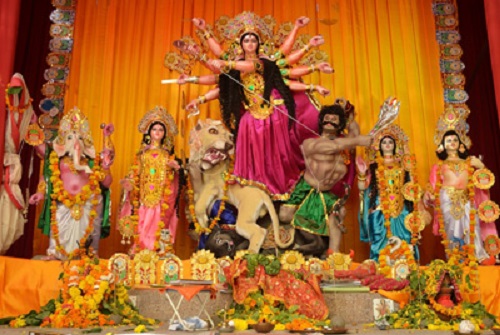 Address: Bengali Sr Sec School, Alipur Road, Delhi
Chittaranjan Park 
It is undoubtedly the most popular Durga Puja pandal in New Delhi as the region is known to be the 'Mini Bengal of Delhi'. Every year, the park hosts spectacular pandals every year since last 37 years.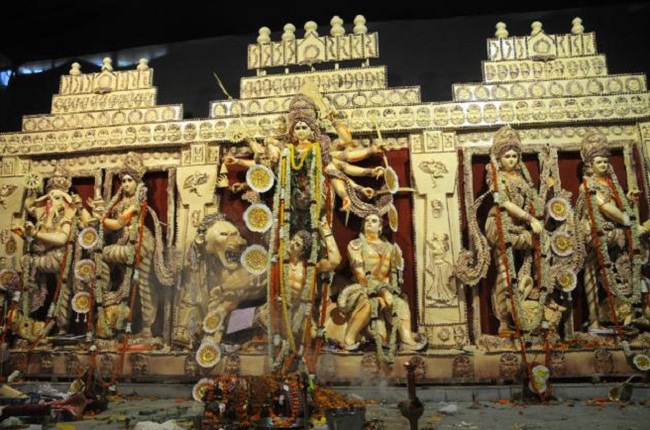 Address: CR Park aka Chittaranjan Park, South Delhi
Mayur Vihar Phase 1- Milani Puja Committee
This Durga Pandal committee is popular for its ingenuity and creativity. The theme-based idols are distinct amidst the thousands of pandals in the Delhi-NCR region.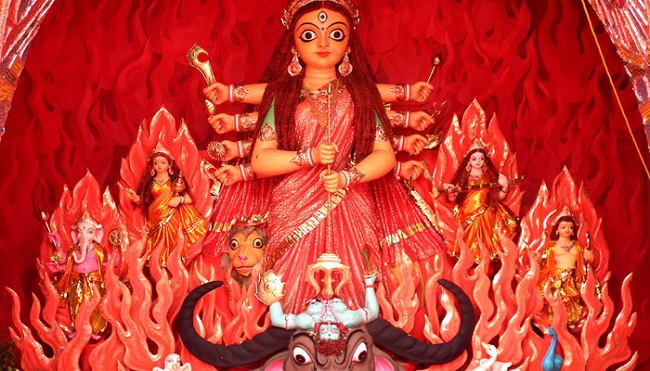 Address: Near Supreme Enclave Apartment, Mayur Vihar-1, Delhi
Timarpur and Civil Lines Durga Puja Samiti
The theme-based pandals in the Timarpur and Civil Lines Durga Puja Samiti is worth the visit. Every year, the immersion of Durga idol on a bullock cart observes thousands of devotees from around the city.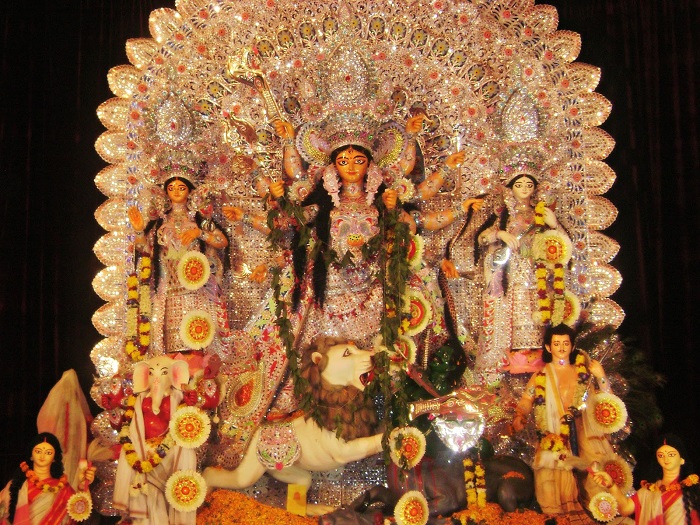 Address: Timarpur, New Delhi, India 110054
Sahasrabdi Durga Puja Committee, Sector - 31, Gurugram
Sahasrabdi Durga Puja Committee in Gurugram is celebrating its 18th Durga Puja this year. Every year it comes up with distinct themes, that sets this Pandal apart from the rest of setups in Delhi-NCR. Mrs Bobby Dutta, Cultural Secretary of Sahasrabdi Durga Puja Committee says, "We are delighted to begin our 18th year of celebrations. Every year we have come up with new themes and this year our pandal is themed on the Dhaks and Dhols, keeping in mind the Dhakis (traditional drummers) who go to big cities every year in search of some money leaving their families behind in Bengal. We have various cultural programmes lined up for the entire duration of the Durga Puja. Some popular singers from Mumbai and Kolkata will grace us this time.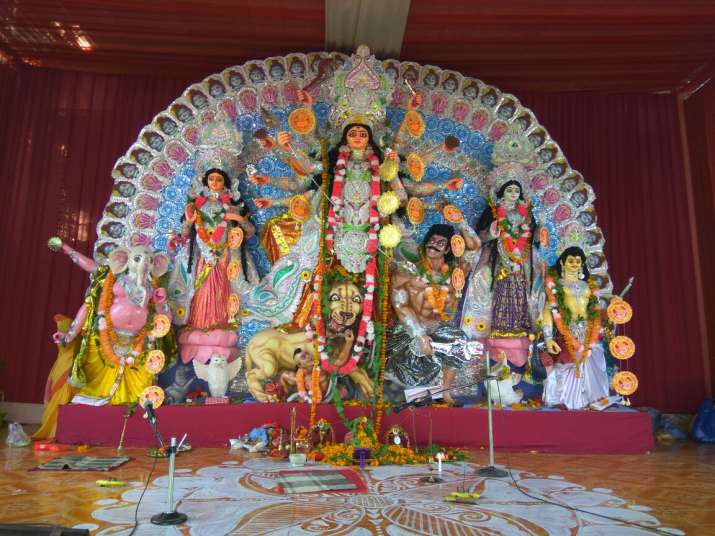 Address: Blessing The Party Lawn, Sector-39, Gurugram
Vasundhra Enclave Puja Samiti, Naval Apartments
A 28-year-old pujo in East Delhi, Vasundhra Enclave is one the richest cultural sync pond. It has preserved the rich cultural heritage of Bengal in the midst of rushed megacity called Delhi. One of the popular pandals of East Delhi, Vasundhara Enclave Puja Samiti pandal depicts the Kali Mandir that the committee hopes to build in the near future. "The USP of Vasundhara Enclave Puja Samiti is that it still retains the "Ghorowa" ambience that reminds one of ones childhood pujas," said Santanu Basu, General Secretary of the committee.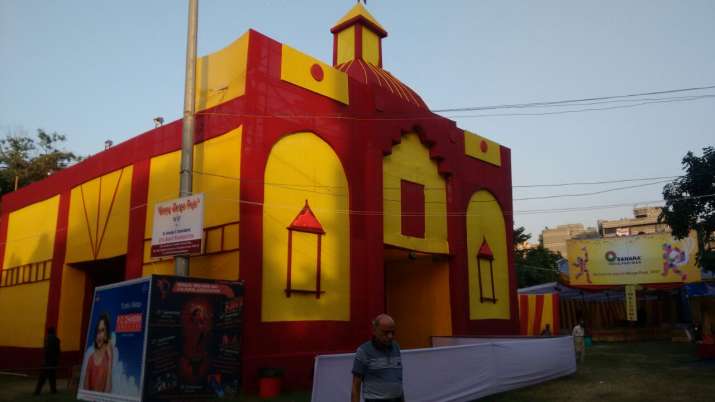 "Over the past years this pujo has showcased eco-friendliness, rural Bengal, Thakur bari, cinema among its various themes," said Debyani Dasan, Joint Secretary of the puja samiti.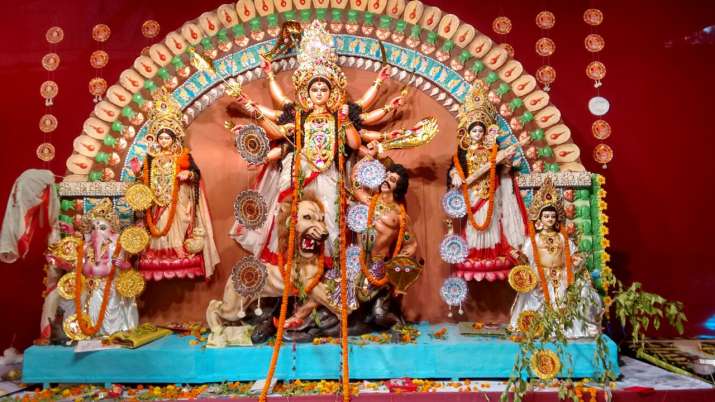 So, if you happen to be in New Delhi during the festival of Durga Puja, don't miss to visit these pandals. Happy Durga Puja!