Follow us on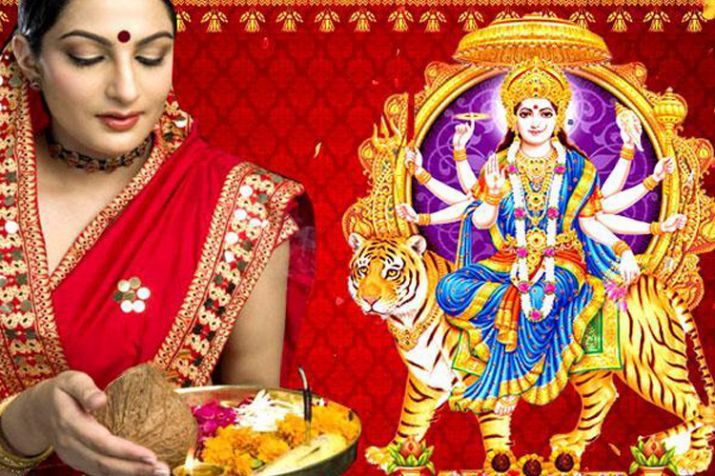 Navratri is an important festival celebrated much gaiety and cheerfulness by the Hindu followers in India. This is a popular festival, especially in North India, where people worship the nine different forms of the Goddess Durga who symbolizes purity, power, and divinity.
In the word Navratri, 'Nav' denotes nine and 'Ratri' means night. Thus, a festival of nine nights and ten days is the longest Hindu festival of the year. This time, the festival will be witnessed between 6th April 2019 to 14th April 2019.
On the first day of Navratri, which falls on April 6 this time, is done in which an urn is filled with water and religiously placed for doing pooja. Then the fast is kept and prayers are offered to the Goddess for nine consecutive days.
Since all the nine days of Navratri are dedicated to nine manifestations of the Goddess Durga, the following is the nine-day calendar of different forms of the Goddess:
First Navratri/ Day 1: Maa Shailputri
Second Navratri/ Day 2: Maa Brahmacharini
Third Navratri/ Day 3: Maa Chandraghanta
Fourth Navratri/ Day 4: Maa Kushmanda
Fifth Navratri/ Day 5: Maa Skandamata
Sixth Navratri/ Day 6: Maa Katyayani
Seventh Navratri/ Day 7: Maa Kalratri
Eighth Navratri/ Day 8: Maa Mahagauri
Ninth Navratri/ Day 9: Maa Siddhidatri
The festival of Navratri is celebrated twice in a year -one in the month of April (Chaitra) and another in the month of October (Sharad). The Navratri that falls in Chaitra or Basant months in March or April is quite popular. In this Navratri, the ninth day is celebrated as Ram Navami. (The birth of Shri Ram).
For all the latest Lifestyle updates, check out our Facebook pages!