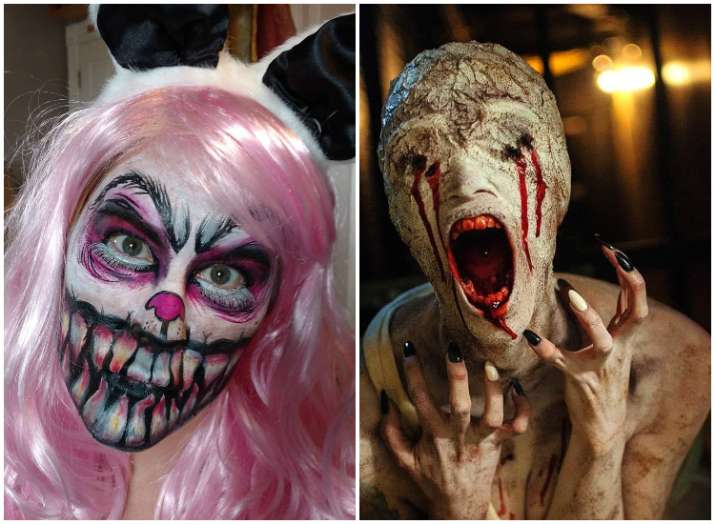 It's Halloween today, which means that time of the year when children and even grown-ups can walk down the street dressed in their most spooky looks.
While you dress up for your scary look, we ask you to take a minute and look out for some real make-up inspiration from these make-up artists that we found on the social media website -Instagram only for you.
So, kick your costume up a few levels with Halloween make-up ideas that might scare you in the mirror itself. Achieve your desirable Halloween makeup looks and bash the Hallowe'en celebration.
Here's an important tips as well, while you opt for your Halloween make-up ideas from Hollywood iconic characters, never hesitate to experiment something new. Because at the end, what could possibly go wrong/ An extra lip stroke? Well, it'll only look lip an extra bleeding scratch.
Here's a mini DIY video as well,
Happy Hallowe'en fellas!
For latest Lifestyle updates, check out our Facebook page!