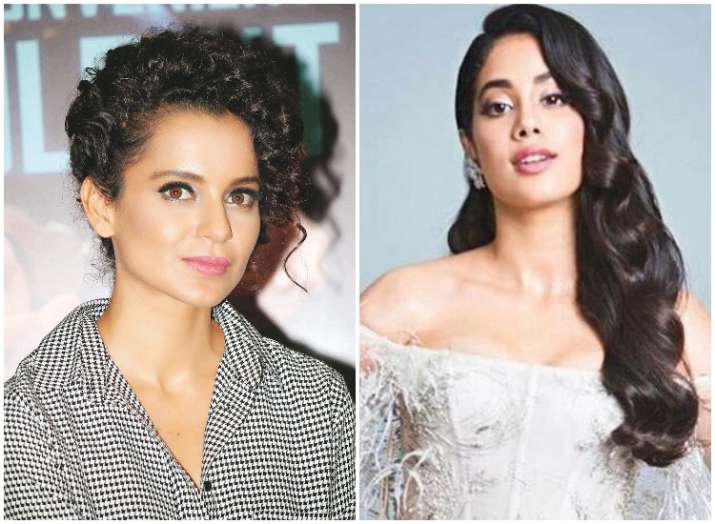 Beauty is subjective and there are or cannot be any set standards to define beauty. We hear people saying this so many times, "Beauty is in the eye of the beholder" but who actually believes it? We all are juggling between different beauty trends to look pretty in every single way.
You know what an American actress, Zoe Kravitz once quote, she said, "Beauty is when you can appreciate yourself. When you love yourself, that's when you're most beautiful."
Similarly, many Bollywood divas including Janhvi Kapoor, Diya Mirza, Yami Gautam, Kangana Ranaut, and Sonakshi Sinha revealed their true beauty secrets that you should be following!
1. Positive attitude - Positive thoughts and attitude towards life can make you feel beautiful. Diya Mirza says, "The most beautiful people are the people who have positive thoughts and action."
2. Food for your face - Preparing almond scrub, or cleansing your face with cucumber juice can be more helpful than dozens of high-end products. Janhvi says, "Using homemade cleansers, scrubs, and other beauty products is the best option to enhance your beauty."
3. Food to eat - Making healthy eating choices can result in beautiful skin is a tip given by actress, Kangana Ranaut. So, try to avoid junk food as much as you can if you don't want to harm your skin.
ALSO READ -Control your cravings, 5 ways to say goodbye to junk food
4. Spend the 'LaLa' time - "If you enjoy getting ready and enjoy your own self, that's what all matters",  says budding style icon, Janhvi Kapoor.
5. Feel comfortable in your skin - "Be comfortable and believe in whatever you are wearing", says Yami Gautam. On the other hand, Kubra asks us to try something new and experimental but yes, as far as you feel comfortable.
6. Confidence is the key - Chitrangada Singh says, "To feel beautiful, it is not important to be perfect but it is important to be confident. To be who you are is what makes you beautiful."
7. Following beauty trends can be a waste - Nora Fatehi never suggests to follow beauty trends. She says, "You should follow what suits you, your skin tone and your facial features."
8. Practice yoga - Yoga or any other physical activity leads to better skin is Kangana's beauty tip. It cleanses your skin pores and allow new cells to grow for flawless skin.
9. Vitamin E can do wonders - Including vitamin E in your food consumption or using products that include vitamin E is beneficial. Raveena says, "Eating dry fruit like almonds is great for the skin and putting vitamin E hair oil is great for your hair."
Lastly, "it is important to feel beautiful from within", says actress Sonakshi Sinha!
Watch Janhvi, Kangana, Sonakshi and other Bollywood divas reveal their beauty secrets here!