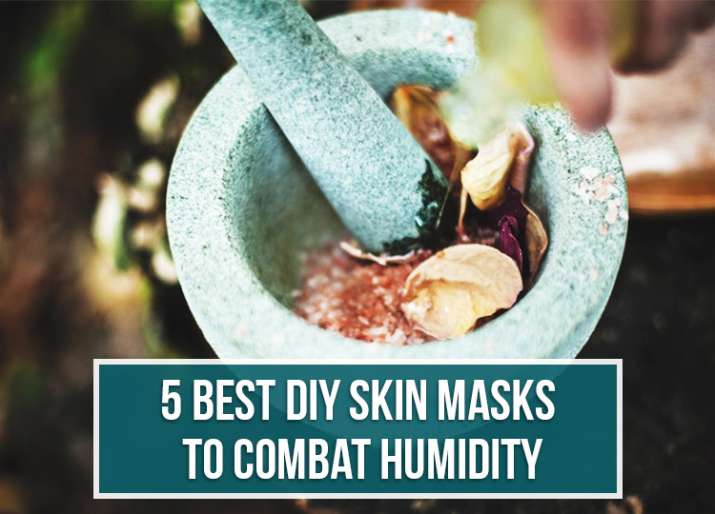 We wait for the pleasant monsoon season throughout the year for good vibes and glowing pictures, in this perfect weather. But soon the season arrives, we all shift to complain about the humidity it brings in. And of course, not to forget the harm it does to our skin; the humid weather results in breakouts, red skin and rashes.
The dampness of the weather causes skin issues like dryness and excessive dullness. Your pretty face asks for help and remedy. That is why, we give you 5 easypeasy DIY ideas for preparing face masks at home to combat humidity.
1. Lemon and Honey mask
To begin with an easy one- lemon and honey mask is your solution. Lemon is rich in antioxidants and honey locks the moisture content in your skin leaving it smooth and soft. Take 1/2 teaspoon of lemon juice and mix it with 2 teaspoons of honey. Now, apply this mixture on your face and let it dry. Rinse your face with water afterwards.
Tip: You can also replace lemon juice with fresh 1 teaspoon of orange juice.
2. Gram flour and Rose water mask
These are again easily available ingredients. Gram flour cleanses the skin whereas rose water tightens up the open pores. Take 1 tablespoon of gram flour and 1 tablespoon of rose water. Mix both the ingredients well until you obtain a smooth paste. Apply this mixture on your face and leave it to dry. Rinse well with water.
Tip: Add few drops of lemon juice if you have an oily skin.
3. Papaya with sugar and Oatmeal mask
Papaya is good for dry to normal is type. Blend a slice of papaya with 1 teaspoon of sugar and 2 teaspoons of oatmeal. Scrub your face for few seconds with the obtained mixture and then let it dry for couple of minutes. Rinse your skin well with water.
Tip: You can use brown sugar instead of white for its rich properties.
4. Berry, Banana and Honey mask
Berries like strawberry and blackberry are rich in various properties. Add 1 strawberry, few blackberries, 1 tablespoon of  honey and a little piece of banana in a bowl. Blend it well. Now, apply the mixture on your face and leave it until its dry. Rinse your face well with water for a glowing skin.
5. Aloe vera and Yogurt mask
Aloe vera is a great ingredient to add in your masks. Take 1 tablespoon of aloe vera and 2 tablespoons of yogurt and mix well. Apply it on your face and let it dry. Rinse well. Both these ingredients keep your skin clear and moisturized.
Try out these 5 DIY masks and keep your skin glowing throughout the season.