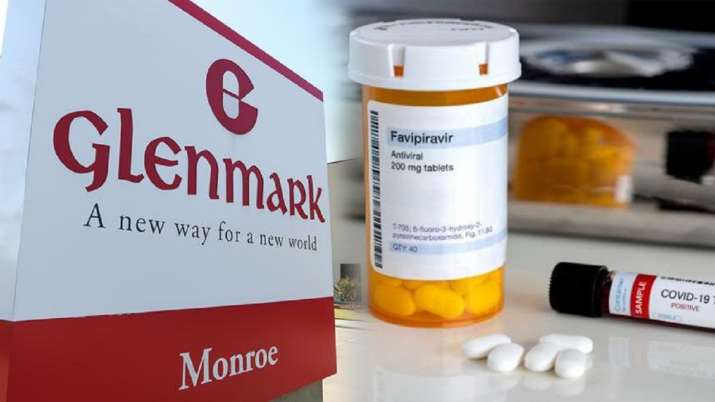 Drug major Glenmark Pharmaceuticals has become the first Indian company to commercially launch an antiviral drug for the treatment of mild to moderate COVID-19 patients after it received the Indian drug regulator Drug Controller General of India (DCGI) approval.
The drug Favipiravir, under the brand name FabiFlu, will be available as a 200 mg tablet at a maximum retail price (MRP) of Rs 3,500 for a strip of 34 tablets, Glenmark Pharmaceuticals said. Effectively, one tablet of FabiFlu would cost Rupees 103. 
It is a prescription-based medication, with recommended dose being 1,800 mg twice daily on day one, followed by 800 mg twice daily up to day 14, the drug firm said.
All you need to know about Glenmark's COVID-19 treatement medicine
Glenmark is the first pharma firm to get approval for an oral drug to treat COVID-19 patients in India.
Priced at Rs 3,500 for 34 tablets, the dosage is 200 mg X 9 tablets on day one and 200 mg X 4 tablets a day for 14 days.
Global trials show the efficacy of over 80-88%; Japan, Bangladesh and UAE already use the drug for COVID-19 treatment.
The drug will be available both through hospitals and the retail channel.
Reportedly, Strides Pharma, Brinton Pharmaceuticals, Lasa Supergenerics and Optimus Pharma among firms readying its launch
Glenmark had developed the active pharmaceutical ingredient (API) and the formulation for FabiFlu through in-house R&D.
Favipiravir is backed by strong clinical evidence, showing encouraging results in patients with mild to moderate Covid-19.
Patients from over 10 leading government and private hospitals were enrolled for the study.
It offers rapid reduction in viral load within four days and provides faster symptomatic and radiological improvement.
Favipiravir has shown clinical improvement of up to 88 per cent in mild to moderate COVID-19 cases.
Favipiravir has been approved in Japan since 2014 for the treatment of novel or re-emerging influenza virus infections.