Follow us on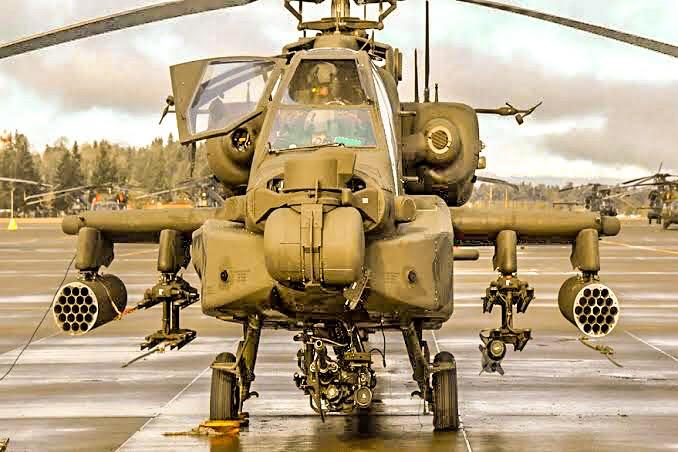 IAF has officially procured the most advanced multi-role heavy attack helicopter in the world -- AH-64E Apache. 
In the world of modern warfare, attack helicopters play a major role in deciding the fate of the war. An attack helicopter has 2 main roles
1. Support Role: To provide direct and accurate close air support for ground troops  
2. Anti-Tank role: To destroy the enemy's tanks and other armour concentrations.
India TV Newsdesk brings to you a comparison between India's newly inducted attack helicopter AH-64E Apache and China's CAIC Z-10: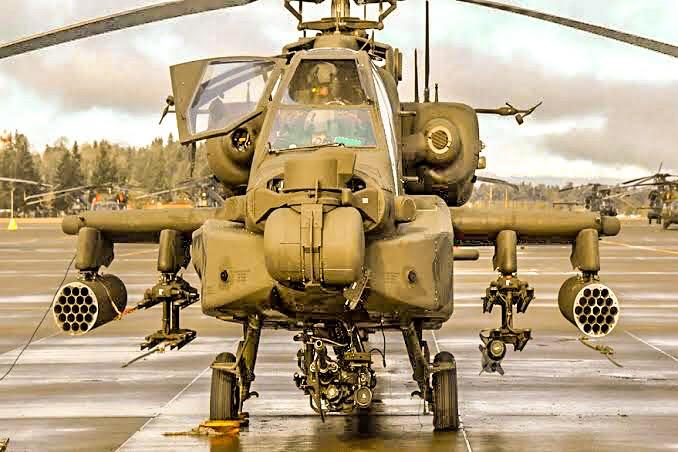 MAKE
The AH-64 Apache helicopter belongs to the Boeing family and finds its roots in the United States of America. AH-64 was first produced in 1983 and has gone through several upgrades since then. 
The Z-10 helicopter has been manufactured by Changhe Aircraft Industries Corporation (CAIC). Z-10 has been indigenously manufactured within China. It was first manufactured in 2012. 
FUNCTIONALITY
| | | |
| --- | --- | --- |
|   | CAIC Z-10 | AH-64E Apache |
| Range | 800 km | 476 km |
| Max speed | 300 kmph | 365 kmph |
| Weight max | 7 t | 10.4 t |
| Crew | 2 | 2 |
The Chinese Z-10 has a range of 800 km as compared to 476 km of the AH-64E Apache. The Apache, however, aces the Z-10 when it comes to top speed. The AH-64E has a top speed of 365 kmph while the CAIC Z-10 has top speed of 300 kmph. Both the attack helicopters are flown by a crew of 2 personnel -- Pilot and Co-Pilot (Gunner). 
Watch: Apache AH-65E in action at Paris Air Show 2019
DIMENSIONS
| | | |
| --- | --- | --- |
|   | CAIC Z-10 | AH-64E Apache |
| Length | 14.15 m | 17.73 m |
| Rotor diameter | 13.0 m | 14.63 m |
| Height | 3.85 m | 3.87 m |
The AH-64E Apache helicopter is significantly bigger in size as compared to the CAIC Z-10. The AH-64E is about 3.5 m longer than the Z-10, 1.6m wider than the Z-10 and of about the same height as the Z-10.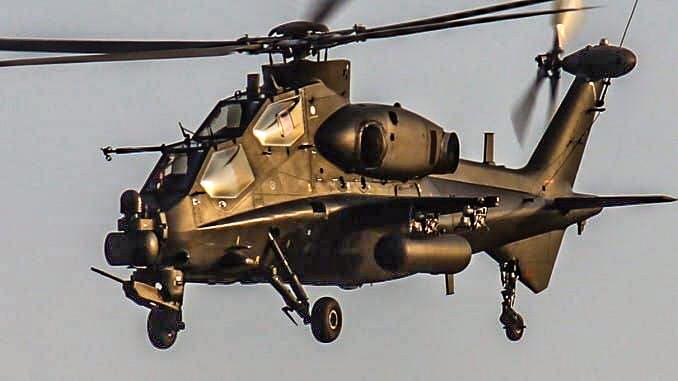 ATTACK CAPABILITIES
The AH-64E boasts of weapons like Hellfire missiles, 70mm rockets and 30mm automatic cannon. It has advanced radar and targetting systems which are capable of prioritizing over 250 contacts. The Apache also has a capability of linking with drones. 
CAIC Z-10 can climb upto 20,000 feet and carry capable anti-tank missiles. It carries TY-90 air-to-air missiles and a 30mm cannon. 
Apache AH-64E and CAIC Z-10 both have strengths and weaknesses. The Z-10 is a smaller aircraft and therefore trumps the AH-64E in terms of agility, speed, range and manoeuvrability. The AH-64E has superior engines and offers the pilot a diverse range of weapons to choose from. 
Watch: Chines CAIC Z-10