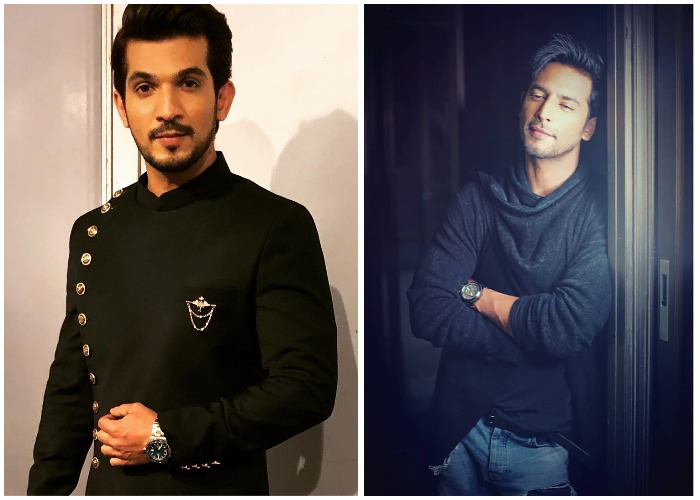 Today, the world is celebrating International Women's Day 2018 with full zeal and fervour. There's a lot being said about women empowerment, equality of sexes and bridging wage gap, but on the ground level, these are just words. They are nowhere to be seen in reality. We go berserk about women's day, posting pictures and messages on social media. But is a day as great as women's day is all about celebrations? We have a long way to go in order to achieve the kind of freedom our men enjoy in this country. How long do you feel women will actually have to wait to be considered on par with men?
Let's hear what the men of TV industry have to say about the status of women's freedom
Sehban Azim - The kind of men we have in India across the country and the kind of education we need in this country to raise the level of perception and to bring equality among both the sexes it seems like we have a long long way to go...or maybe impossible to achieve it cause I don't see any progress happening in the areas of education. On the ground level, I don't see any empowerment...it's only on the metro cities sadly
Randeep Rai - Women empowerment has become better. Men are better understanding and practical in metros but in small towns and villages, the scene is otherwise. It will take a century for men and women to become equal in every part of the country. We need to respect women they make the world go round.
Arjun Bijlani- men and women are at par in many ways be it work or home. Today's men are surely more accommodating compared to before. Indian society and thinking have become better. Freedom means different to different people. Women are taking initiative and so are men. But overnight everything cant is changed neither living nor perception.
Aniruddh Dave - When we 're talking about women empowerment and equality, I'd say that you are saying that on a ground level we cannot really see these things but I feel that as and when people are getting aware, different women organizations are now more aware and I even feel that entertainment is responsible for all this. Now people are finally coming out in open to the forefront and finally understanding the gravity of this situation. They're now realizing that now there's no inequality between male and female now. On a ground level compared to earlier we can see now everyone's actively participating. Now women are not less than men in any field. But, yes definitely it took this much time as there was lack of awareness. When awareness came, their morals got boosted, and when examples started getting set that time things started changing. If we now talk about anything be it a sports quota, in the field of sports or Miss World Manushi Chillar from India that's progressive. Earlier, only in few houses and very few people encouraged their daughters to be there in every field be it sports, modelling, or even IAS. But now, everywhere due to being aware and awareness people have started sending their daughters in every field who then go on to become Manushi Chillar or Kiran Bedi or in any other field as well. I felt good but yes, even now in few things our country India is little backwards as they understand all these things very slowly. Due to which, slowly things have started changing for better. Now really females have started being ahead of males in everything and are having an upper hand and domination on the males in our society. Earlier it was said that India is a male-dominated country but now I feel that in coming times, it won't be like that. But when you say that how much more time would it take for the females to be on par with men, I would say it would not take much time for that now. I am very thankful for this field of entertainment as now people have become very much aware and now finally good content oriented films are being made. Now everyone agrees with the fact that women empowerment and women education should be encouraged as well. And being an actor, I really feel that if anytime I'd get a chance I'll really work on a concept through which I can get to talk about awareness. I'd like to join my self with women empowerment cause or project in the future. I really think that as actors if we get such type of content even if they pay less, then I'd definitely do it. as from starting itself, I've been in scouts and guides. I am an actor who started from ''nukkad nataks'', where I used to make people aware about social problems and evils in our society in Jaipur and slowly then went on to become a well-known TV and Film actor that I am today. I've not forgotten my roots at all as earlier too I've done street plays on subjects like AIDS, general issues like eating food only after washing hands, child education, the importance of nutrition in children, etc. I've always tried to give out a social message through my plays. Now girls know self-defence and most importantly they know how to give a proper answer back to cheap people teasing them, trying to harass them.
Tarun Khanna - Women need to understand their own power. If they say no then nobody will exploit them. If they expose then people will think 100 times before approaching them indecently. Parents need to educate girls and boys both. Treating them equal is very important. In metros, progress is still fast but rural areas change is quite slow.
Bhakhtyaar Irani -  Women in my house have the freedom. But in this country, I don't think that they will get their due rights. Men walk on the road freely but why don't we say what an ass or what a crotch. Women pass by we say wow, what an ass, what boobs. It starts with the upbringing at home. Rape is an offence we all know why are they imprisoned always? Why do human rights always come into play rather than just killing the bastards? For instance, in the film Nayak, make me the president or chief minister one day. Firstly, all criminals need to be killed. Rape victims need to be chopped, by murdering or killing them. We will have so much space in our prison. Just because you have money, so you always go scot free. What happens to that woman who has either 5 or 6 men fucking her at one go where she is scarred for life. This has still not changed at all. The laws are not changed even now. "Salwar ho ya skirt, tere ko hum dekhenge. Moti ho ya patli hum toh lenge." If this is the mentality, then India will always just remain the 3rd world country. Why isn't prostitution legal? Why isn't hash or weed legalized in our country? Sex is a need, so just supply it as demand is growing by the second day by day.
Aadesh Chaudhary – Freedom is considerably there for women compared to before. It is a subjective thing and varies from home to home. There is surely a lot of scope for improvement. The revolution doesn't happen in an instant. It's up to us whether we want to see half glass empty or half glass filled. It's all about perception. Men and women are equally progressive given the opportunity and environment