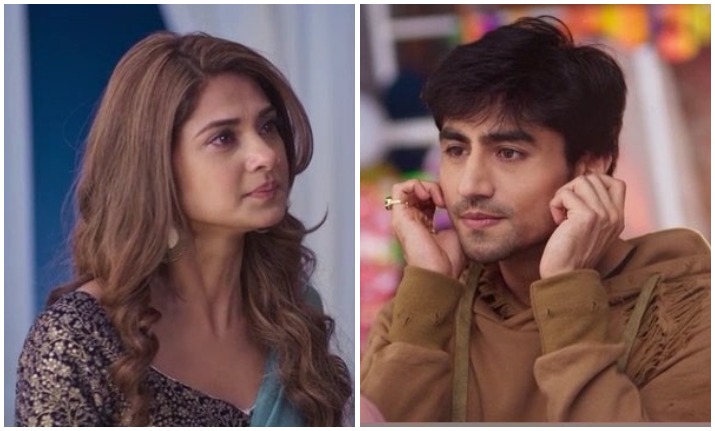 Jennifer Winget is everyone's favourite including ours. Ever since the actress came back to the small screen with Bepannaah, her fans can't stop gushing over her new and stunning looks everyday. In the show, Jennifer is playing the role of Zoya, who has lost her cheating husband in a car accident. Later, she finds love in Aditya Hooda, whose wife was involved in extra-marital affair with Zoya's husband. Audience is loving Jennifer Winget and Harshad Chopda's chemistry in the show, especially when the male version of Tere Dil Ko Mere Dil Ki Jarurat Hai plays in the background.
On Monday night, Jennifer Winget drops a teaser of the female version of Bepannaah's title track. Voiced by Ankita Dwivedi, the song is already making the fans go gaga. Sharing the video, she wrote, "Who doesn't like a good tease ! @kee_ta_22 your magical voice is my favourite sound!"
Soon comments like 'lovely', 'you are too cute' and 'so beautiful' started pouring on the video. The video is viewed by more than 7 lakhs times on Instagram and has received more than 3,000 comments, mostly positive.
There are rumours that Jennifer Winget and her co-star Harshad Chopda are seeing each other. However, both have remained tight-lipped about their relationship status. According to a leading entertainment portal, Jennifer recently revealed why she chose Harshad as her partner. She said, "His skin, colour or nationality doesn't matter to me. I fell in love with a person's heart."
When asked about her marriage plans, she said, "It's my private matter and I don't want to reveal anything. Don't ask me about my marriage. It looks very superficial and I want my life to be private but when I will marry, I will tell everyone about it."
Jennifer Winget was previously married to Karan Singh Grover. The Bollywood actor is now married to Bipasha Basu.