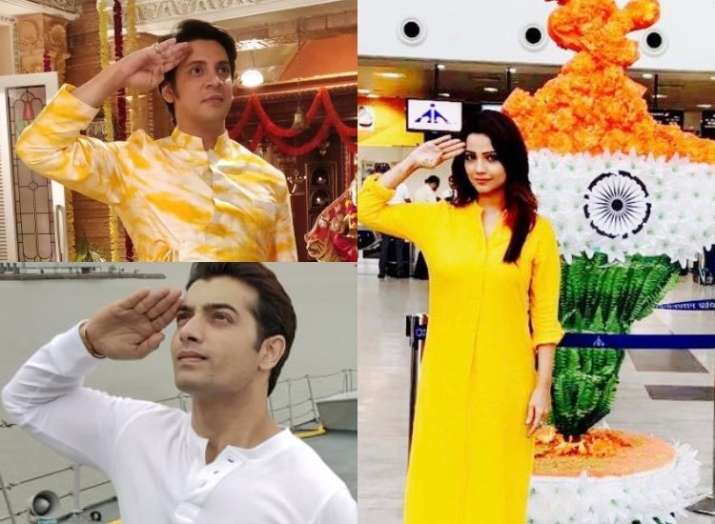 The mere mention of this date, 15th August, fills our heart with immense pride and acknowledgement of the lives sacrificed during the course of the freedom movement. As 72nd Independence Day approaches, TV actors share their plans for the day and how it means more than just a holiday for them.
Kunal Thakur
I will be attending a marathon in my area. For me, it's a day when you think about your country and the people who have sacrificed their lives to give us the freedom that we enjoy today. Today's generation might not know a lot about Gandhiji or the other leaders but I know many young kids who are still very patriotic and have immense love and respect for the country.
Adaa Khan
Independence Day is a special day for all of us. I wish and hope that one day will come when we will only celebrate the positivity and diversity of India and will not talk about the negative stuff in our country. Freedom means everything to me, I can roam freely in any part of my country without any problem and issue isn't it a grateful feeling? Patriotism is a feeling which gives you a sense of responsibility, as I said I am grateful to be an Indian. It's a feeling you are born with and you die with. Today's generation should devote more time to India. Most of the youngsters are going abroad for higher studies and some for jobs too. India is a resourceful country and we don't need to look elsewhere for these things.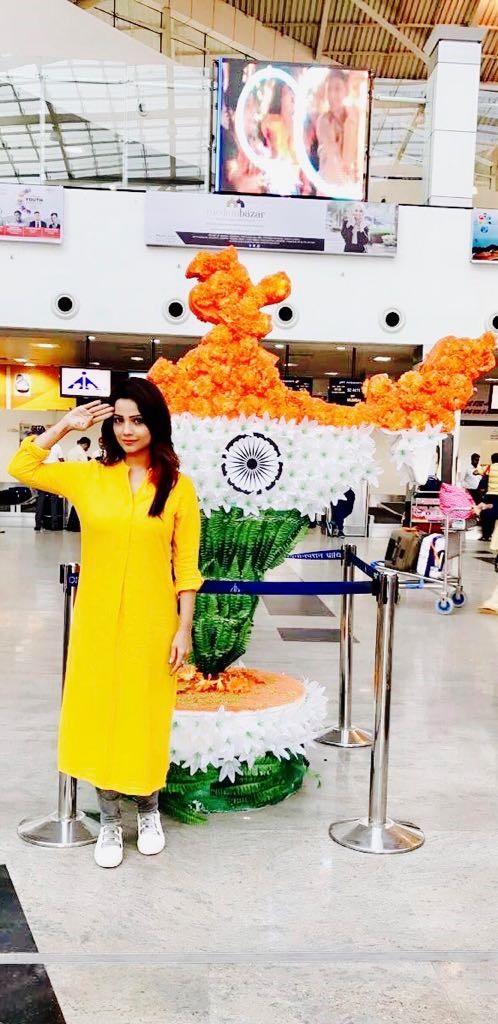 Jason Tham
I am Chinese by birth and was born in New York but shifted to Delhi when I was 2 years old. I am an Indian and have the utmost regards for my country India. I do not have any specific plan for the day. To me, Independence Day means a lot of gratitude and respect for our motherland. Freedom fighters have given their lives in the war against Britishers. Being Patriotic is within you, it is your responsibility and concern for your country. Why should we only feel for our country on 15th August and 26th January? We have to feel for our country every single day.  Today's generation is smart and they are leading a fast life where everything happening in two minutes, like instant food. I do not agree that today's generation has lost the significance of the day, although they may not show that side all the time. But I know young people around us who are all charged up and feel good about India and its strength.
Ayush Anand
My plans on 15th August are that I am travelling to Jodhpur for a shoot with my team for my show Perfect Pati. Luckily, the airport in Jodhpur is an Army base so we are planning to carry a thank you note for all our soldiers over there as they are the true heroes. I am not a number or a date person so15th August is not a reminder for me to be grateful or feel patriotic because this feeling automatically comes to me. I am a patriot and I am grateful and equally proud of the fact that I am born in India, where so many great people like Mahatma Gandhi, Bhagat Singh, Chandrashekhar Azad, Netaji Subash Chandra Bose were born too.
Happy Independence Day 2018: Images, Quotes, Wishes, Facebook and WhatsApp Status
Himanshu Malhotra
It's been a long that I haven't celebrated Independence Day. We usually sit in the house and watch television but I remember for the past 2 years, I have been taking part in some independence day function or the other. I am looking forward to contributing to something like this, this year as well. On this 15th of August, I am trying to do a bit of RHA, that is the Robinhood Army and we have a few targets too. Their idea is to eradicate hunger.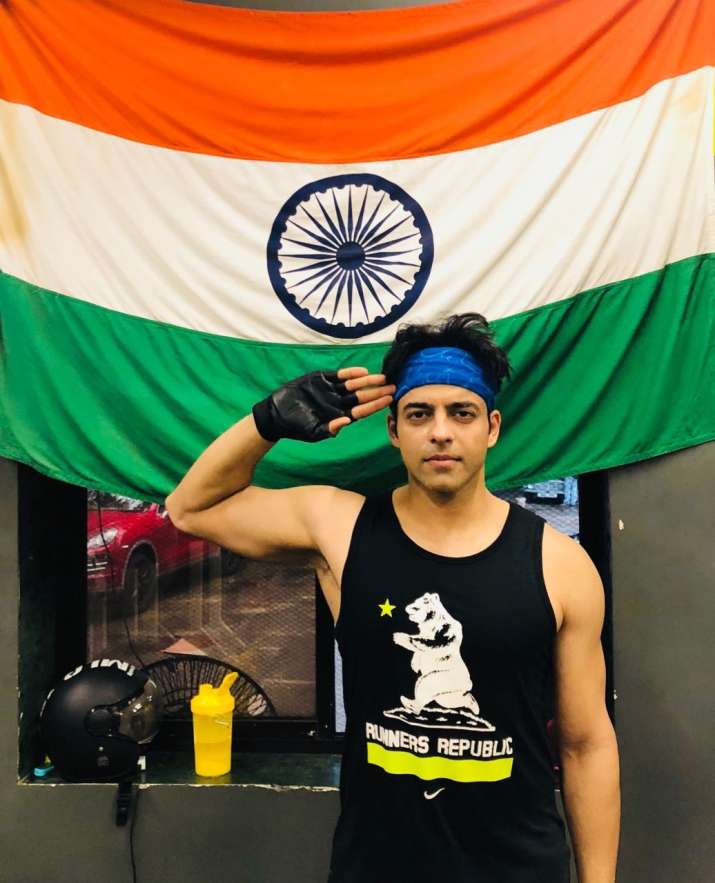 Aniruddh Dave
I am very excited for this Independence Day. I will be watching patriotic films like I do every year and enjoying that feeling of patriotism. I hope that the youngsters have not forgotten about the country in their quest of running after the west. I know I haven't! The fact that we enjoy freedom today is a big deal and we must celebrate the people who have got us this freedom.
Pooja Banerjee
This day makes me nostalgic about my school days because those were the days when we actually celebrated Independence Day. Nowadays, we hardly celebrate. We just wish each other on social media. But I remember in my School, the Vice principal would give inspirational, patriotic and motivating speeches about our country, countrymen and freedom fighters. I'm honestly a true patriot. I am a Bengali, born in Uttar Pradesh, staying in Maharashtra, married a Haryanvi and extremely close to South Indians. But whenever anyone asks who I am, I proudly say Indian.  Also, what I loved doing that day was looking at my mother as she would wear tri-colored saree pin the Indian flag badge and buy flags for the house. Every year, she starts playing Desh Bhakti songs from 7 in the morning. So now everyone in our locality knows that Mrs. Purnima Banerjee will play Desh Bhakti songs for everyone.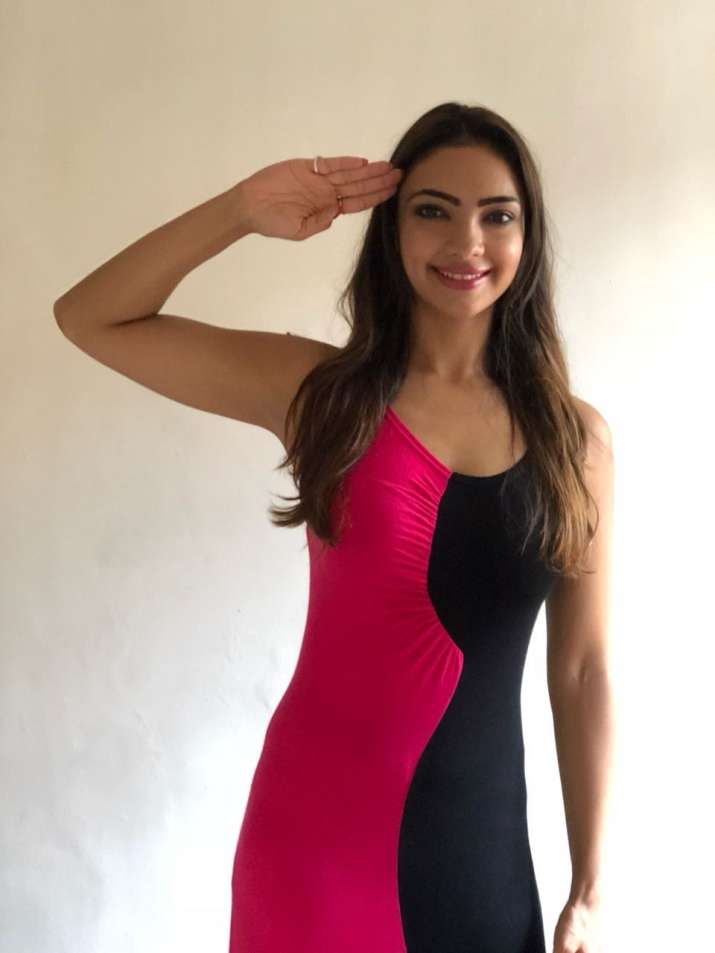 Independence Day 2018: History, Importance, Significance, Why it is celebrated on 15th August
Ayyaz Ahmed
Independence Day makes me think about the efforts put into my our freedom fighters to free our country from the British rule. And now, we cannot even unite for a simple cause. I feel we must sit and introspect how we have become as a country on this day. I generally watch patriotic films on this day.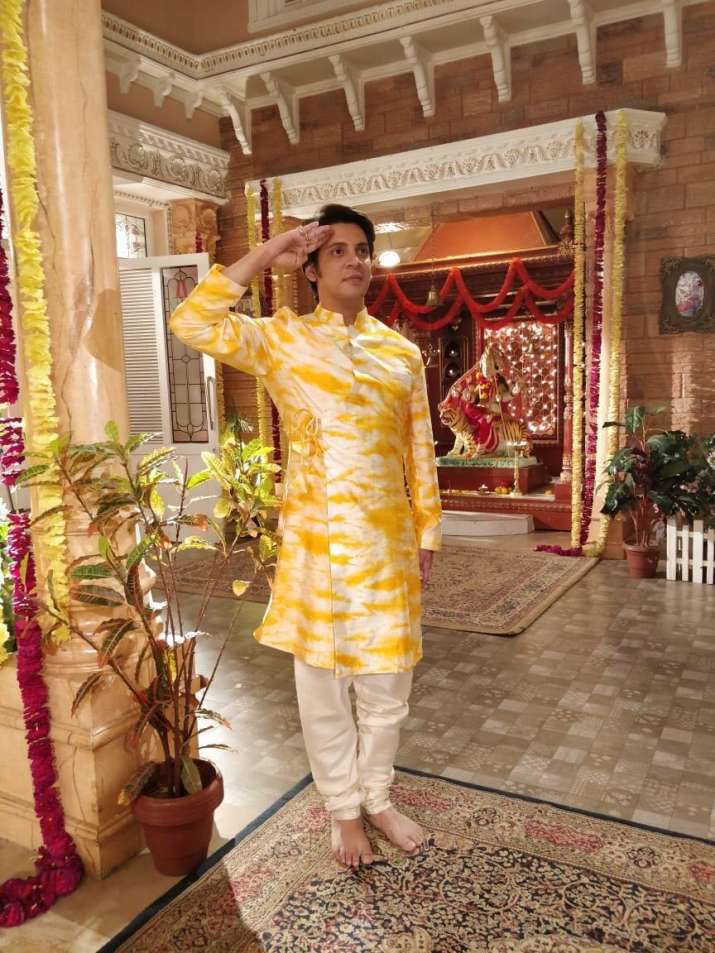 Ssharad Malhotra
I feel that today's generation has lost the significance of days like these. Even if schools are off on August 15th, parents must try to inculcate a feeling of patriotism in children. That will really help them understand the history of their country and how everything wasn't as easy as it seems right now.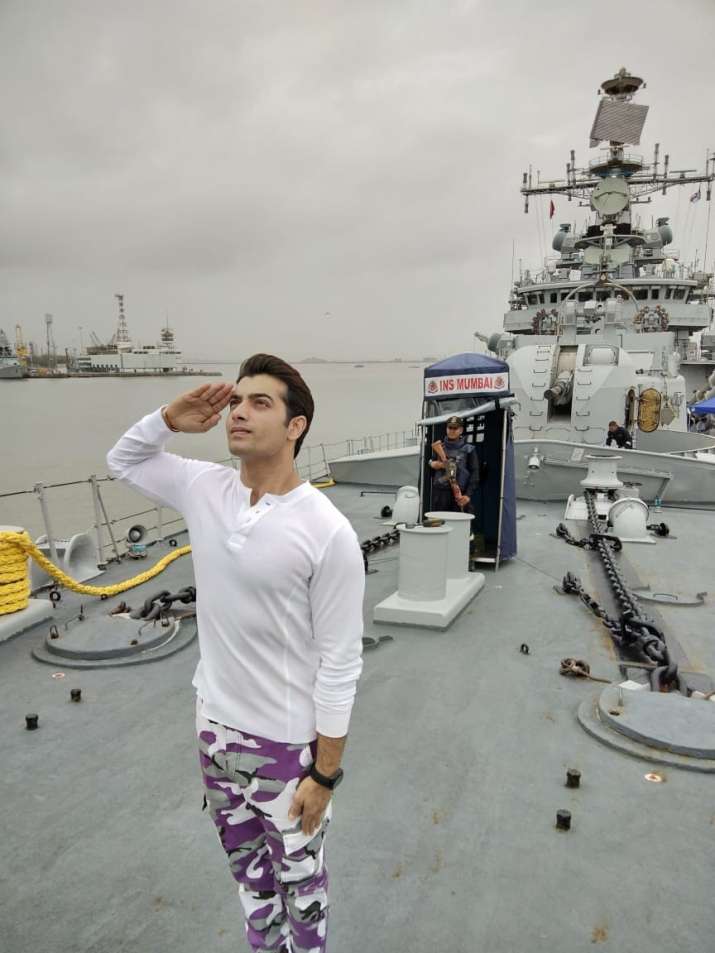 Mohammad Nazim
I have always been patriotic. When I was small, I remember we used to make paper flags and then pin these up on Independence Day. We would also fly kites at home. We loved the celebrations. Let's see what I do this year, but I will surely buy a flag and hoist it at my place.
Heital Puniwala
The feeling of patriotism has been in my heart since I was a kid. I always went to school on these days and tried to be part of the function, dressed as a patriotic soldier. That feeling is still there and has not faded. I always think of ways to better our country and the society I live in. I once wanted to be a part of the Indian Army and I joined NCC. I still have the feeling in my heart and I respect it. I watch movies like Chak De India, Bhagat Singh and many other movies on this day.
Puru Chibber
I don't have many plans here in Mumbai but when I used to stay in Delhi, there used to be a lot of kite flying on 15th August. I do feel patriotic and I proud to be an Indian. We try doing whatever is good for the country. I don't think that today's youth know the significance of this day. People treat this day as a holiday because we have a working class and they have a hectic schedule normally. It's a holiday for them but for a lot of people, it means more than just a holiday.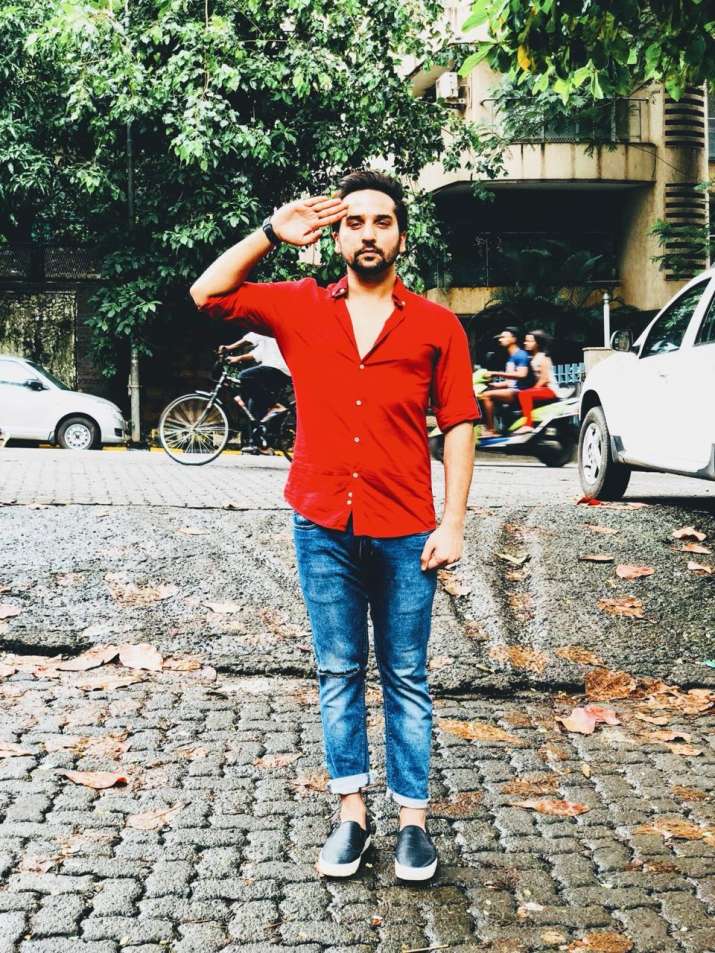 Vaishali Takkar
I have no plans yet except attending my society's flag hoisting ceremony and singing our National Anthem and as I did last year. I would be distributing food and basic needs stuff to the poor people on the streets and also enjoy my freedom from work! I cannot comment if this generation has lost the significance of this day but I would like to say as the years are passing by, they haven't seen or heard the stories of real Independence and how we got free from the British. Nowadays, it's more about the holiday, they just want to enjoy the day and some of them curse it as well since it's a dry day.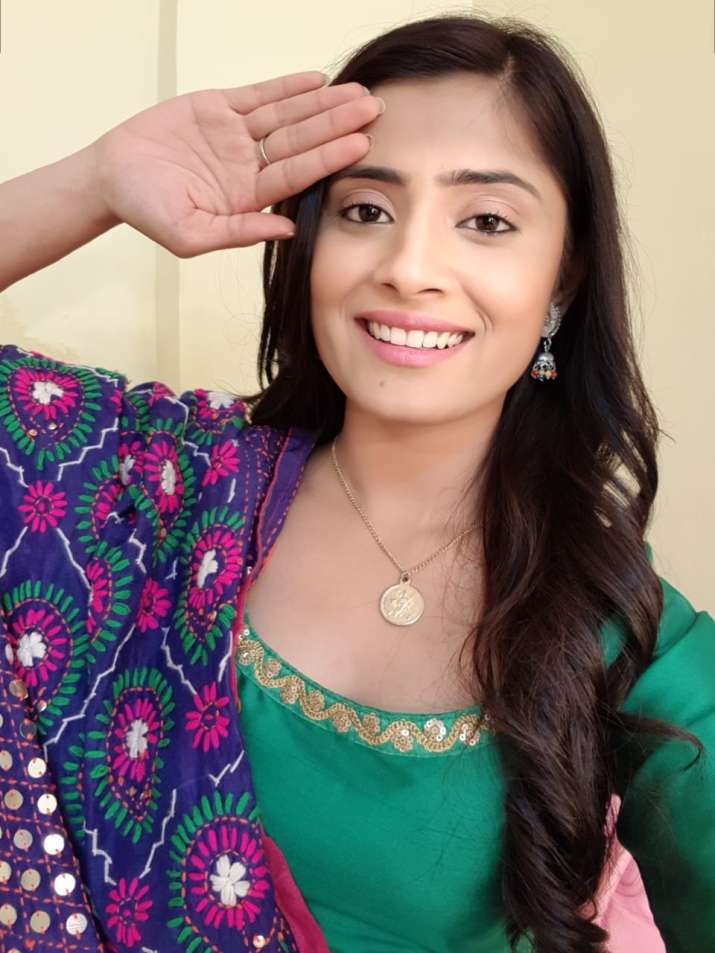 Naveen Sharma
My schedule on every Independence is not the same. But one thing that I do is I buy jalebis and have it with my friends. Every day is Independence day for me. We shouldn't forget the sacrifices made by the soldiers for our country. I feel patriotic throughout the year. I often sit and I watch freedom struggle documentaries on television. I dress up in kurtas on this day. I really think people consider it as a holiday as the new generation has no idea about it what sacrifices were made. Even the teachers teach it as mere chapters. I feel that needs to change
Ruslaan Sayed
Every Independence day is a special occasion for me. I will be with my friends, and then probably will go for a picnic, when I was in school after the flag hoisting me and my friends used to go for a picnic too. So I try to revisit my childhood every Independence Day. This day means a lot to me. I am immensely grateful to our freedom fighters who have died for us and gave us free India. Patriotic is a feeling which has been constant, why should I feel that only on 15th August and 26th January?  
Well , there are people of sorts, some people are not vocal that does not mean they don't know the value of the day, Normally every person keeps track of Independence day some remember it because its a Holiday, we can't blame people as a responsible citizen we can all take initiative to make this day more impactful and more relatable to the youth of India.