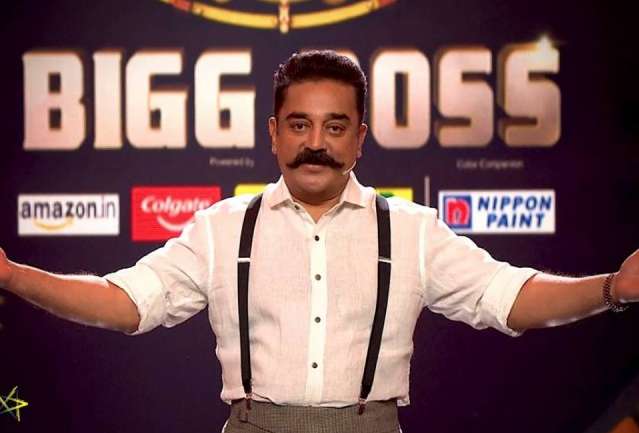 The second season of Bigg Boss Tamil kickstarted after the first season opened on a surprising note. The reality show hosted by Tamil superstar Kamal Haasan was kicked off on June 17 and it's already making news. Last year, Aarav bagged the winning trophy of the reality show while the show's success speak for itself why it has been revived for a second season. On the premiere episode of Bigg Boss Tamil 2, popular contestant Oviya entered the house taking the housemates by surprise.
Following the suite, Bigg Boss Tamil season 2 will also not have any elimination at the end of the first week. On the other hand, Kamal Haasan has asked Oviya to maintain that she is going to be one of the housemates for the show.
While the show goes on topping the TRP charts for its second consecutive season, let's take you on a virtual tour of the lavish Bigg Boss Tamil house. No no, there's no contest and no one would be asked to fly to Chennai to visit the house. In fact, you can take a near-authentic tour of the plush Bigg Boss mansion sitting right on your couch. How?
All you have to do is just visit Hotstar and click on the link for the 360 degree video of the BB house. As a part of its special treat, Hotstar is inviting fans to join superstar Kamal Haasan as he taken them to a guided Virtual Reality Tour of the entire Bigg Boss Tamil mansion. This way, you can experience the show like never before.
Put your VR gear on and enjoy the magic of Bigg Boss sitting wherever you want. Scroll the screen or move  your device to look around the house.
To start the tour, click here.