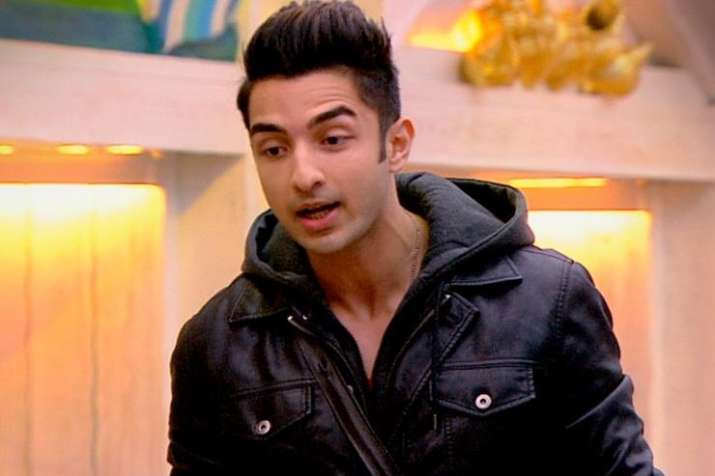 It's going to be a spicy Weekend Ka Vaar today at Bigg Boss 12 as housemates are going to bear the brunt of host Salman Khan's anger tonight. In the teaser shared by Colors' official Twitter handle, we can see how Rohit Suchanti was made to see housemates making fun of his sexuality. Salman Khan is really upset on Sreesanth for mocking someone's sexuality being one of the most senior inside the house. According to the ongoing task, the housemates have been divided into two groups Happy Club and Wolf Pack. Salman Khan also makes Sreesanth sit on the Khalnayak seat for making offensive comments about Deepak Thakur.
Bigg Boss 12 Weekend Ka Vaar LIVE Updates.
09:55 pm: After taking everyone's class, Salman Khan takes the leave from Bigg Boss 12 house. He will announce the evictions in Sunday's Weekend Ka Vaar. 
09:50 pm:  Salman Khan warns the contestants to be careful about what they're speaking. 
09:40 pm: Rohit Suchanti gets angry when Salman Khan tells him how housemates made fun of his clothing. Rohit loses his cool. 
09:35 pm:  Salman Khan talks about how Shivashish failed big time as the captain of the house. He then asks Dipika Kakar why her group suddenly changed their choice for captain during the captaincy task. Jasleen feels that Dipika got insecure that Megha Dhade will take control of the kitchen, which she doesn't want to happen. Housemates think that Somi Khan is the best cook in the house. 
09:30 pm: Sreesanth takes Salman Khan's words seriously. After getting the earful, he cries in the washroom. Jasleen tries to pacify him. Deepak Thakur also requests him to come out. 
09:25 pm: Salman Khan asks Sreesanth about his behaviour and tries to reason with him. He also asks him if his arrogance is because of his celebrity status. He warns Sreesanth to stop threatening people inside the Bigg Boss house. 
09:20 pm: Salman Khan lambasts Sreesanth for commenting on anyone's financial status. He also expresses his disappointment in Dipika Kakar and Shivashish who backed the former cricketer when he was making such mistakes. 
09:15 pm: Salman Khan calls out at Sreesanth for his bad behaviour in the house. He asks Jasleen what did Sreesanth talk about Deepak. Jasleen reiterates everything. He also clarifies that Bigg Boss doesn't promote any kind of discrimination. 
09:10 pm: Host Salman Khan makes Sreesanth sit on Khalnayak kursi. He is the villain of the house this week. He also welcomed wild card contestants Rohit Suchanti and Megha Dhade to the house. 
09:05 pm: Salman Khan shows a video clip where Sreesanth was seen talking offensively about Deepak Thakur while sitting in Kaal Kothri. 
09:00 pm: Salman Khan talks about Deepak Thakur and Urvashi Vani's breakup and also about Karanvir and Sreesanth's fallout. He also informs the audience that this week Bigg Boss 12 is going to see double eviction.