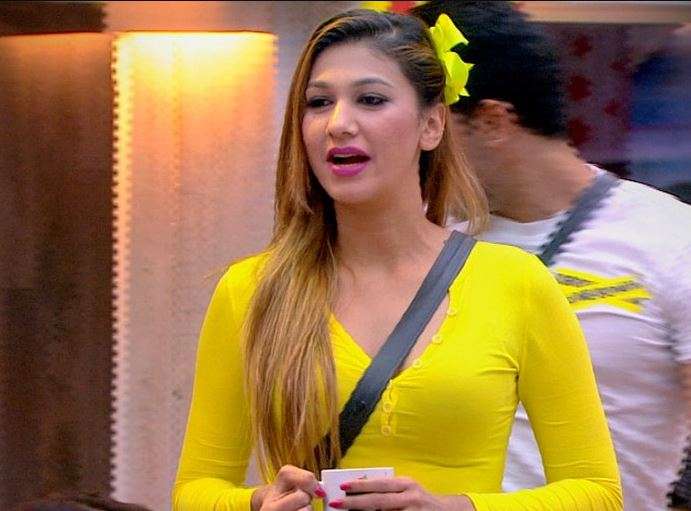 Bigg Boss 12, though is failing to match the standards of its previous seasons, still remains a bit interesting. The contestants certainly know how to keep the drama alive on the much controversial reality TV show. In the recent episodes, we saw how Karanvir Bohra was isolated by the housemates. While the inmates maintain their distance with the TV actor, his wife Teejay Sidhu is cheering for her husband on the social media. Also, housemates are hell-bent to get the captaincy and secure themselves from the nominations this week. Dipika Kakar, who is living away from her husband Shoaib Ibrahim, gets emotional while missing her family. Jasleen Matharu faced the heat of housemates as they're calling her relationship with Anup Jalota a publicity gimmick.
Agreed. I know this is a very hard time for him, he must be feeling so hurt but sometimes we have to break to become stronger. 😔 @ColorsTV @BiggBoss #BiggBoss12 #BB12 #KaranvirBohra #KVB #KVBarmy https://t.co/BWlhjSmPdw

— Teejay Sidhu (@bombaysunshine) October 24, 2018
The episode began with the ongoing captaincy task where Megha Dhade is seen facing the torture bravely. From spicy Tobasco to bittergourd juice, she drank it all just like orange juice. However, Dipika Kakar and Saba Khan have different advice for her. They asked her to quit the task citing her health.
On the other hand, Sreesanth is offering his two cents on the matter. He thinks that Deepak Thakur should give the captaincy task on the humanity grounds. Megha Dhade even tries to convince Deepak to leave captaincy for her.
.@meghadhade is finding it quite tough to handle the captaincy task. How much longer can she survive this task? #BB12 #BiggBoss12 @SportobyMacho pic.twitter.com/IYnKjSZ995

— COLORS (@ColorsTV) October 26, 2018
Srishty Rode and Rohit Suchanti talk about Megha Dhade and how she's facing the task head on. Megha tells Romil, Surbhi and Deepak to offer their support in the next captaincy and if they agreed to do so, she will quit the task this time. Romil and Deepak agreed to her terms.
On much convincing, Megha Dhade gives up on the task and Deepak Thakur becomes the new captain of the house.
Now comes the Karanvir chat. Sreesanth and Dipika Kakakr, who have become close friends lately, talk about Karanvir Bohra's behaviour in the house. They are finding the TV actor fake and they cannot trust his behaviour.
Teekhi tobasco badha rahi hai gharwalon ke beech kadvahat. Aakhir kaun jeetega yeh captaincy ka task, #deepakThakur ya @meghadhade? #BB12 #BiggBoss12 pic.twitter.com/HTDZ9kAaHG

— COLORS (@ColorsTV) October 26, 2018
Anup Jalota, Dipika Kakar and few housemates decided to disobey new captain Deepak Thakur. Shivashish asks Deepak to ask Romil before making a decision this makes Thakur really annoyed.
Dipika Kakar gets emotional. It has happened a plenty of times when the Sasural Simar Ka actress broke down on the show. She is upset with Deepak's behaviour towards Urvashi Vani. Jasleen locks horns with Surbhi Rana when the latter mocks her.
For the Kaalkothri, Sreesanth, Rohit and Romil discuss who should be sent to the BB Jail. Jasleen gets emotional while boyfriend Anup Jalota tries to pacify her.