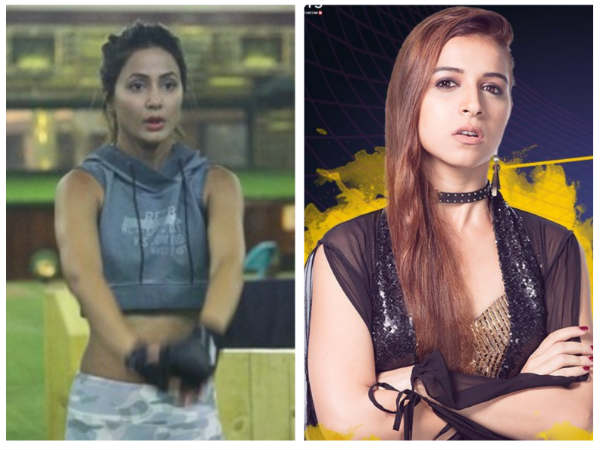 Benafsha Soonawalla, who made huge headlines for her closeness with Priyank Sharma in Bigg Boss 11, is the latest contestant to face elimination. Competing against popular contestants like Hina Khan and Sapna Choudhary, the MTV VJ was voted out from the reality show. After coming out of the controversial show, she spoke about her relationship with Priyank and said, "everything that happened with Priyank was just a big fat joke" and there's no love equation between the two.  The Parsi girl also spoke about Hina saying that even though the TV actress is a lovely person, she is becoming a "bitchy character" in the Bigg Boss 11 house.
"Hina Khan is emerging as one of the bitchiest character in the house. She is a lovely girl but she needs to mend her ways otherwise it will cause trouble for her", Benafsha was quoted as saying to TellyChakkar.
In another interview, the VJ blamed Hina for spreading rumours of her love relationship with Priyank.
Speaking to Times of India, Benafsha said, "I think Hina started it. She is the one who is responsible for creating this. I don't mind if you share your opinion about something, but it is not necessary to interfere in every matter and tell what you feel. Hina always did that. The first time she teased us, I tried stopping her from doing it. But she paid no heed and continued it".
Meanwhile, it is the Bigg Boss 11 nomination special tonight so, don't forget to tune in to Colors at 10:30 pm to catch all the drama.
For more entertainment news and updates, follow our Facebook page