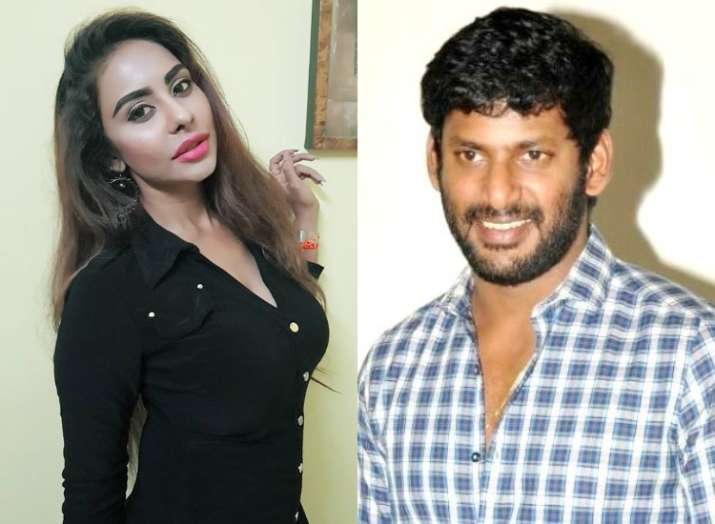 South Indian actress Sri Reddy who ruled the headlines for her semi-nude protest before the Telugu Film Chamber of Commerce has come up with new sets of allegations against Tamil actor Vishal Reddy, who is the general secretary of Nadigar Sangam and the president of Tamil Film Producer Council, saying he threatened her after casting couch allegations. 
In her latest Facebook post, Sri Reddy wrote, "I am facing threat from Tamil actor Vishal reddy..but I wanted to reveal secrets of darkside Kollywood."
Earlier also, the actress had accused many people in Tollywood of being involved in casting couch and now she has the gun pointed on Kollywood. Some of the names she has named until now are director Murugadoss, choreographer turned actor/director Raghava Lawrence and actor Srikanth.
Talking about the whole issue, Vishal had earlier said, "She should come forward with evidence of her accusations rather than just naming anyone. It seems like she's picking her targets randomly. For all we know, I might be the next one to be named by her."
According to reports, he had further added, "You never know who will be named next. I seriously think such grave allegations must be substantiated with evidence. Our laws about sex crimes are lopsided. Any woman can make the allegation and the law will act on that allegation and give the accused a chance to defend himself only later. This is not right."
After Sri Reddy's row of allegations, the Telangana government also decided to form a special cell in the Film Development Corporation that will look into complaints of sexual exploitation. Minister for Cinematography T. Srinivas Yadav announced this after a meeting with representatives of Tollywood.